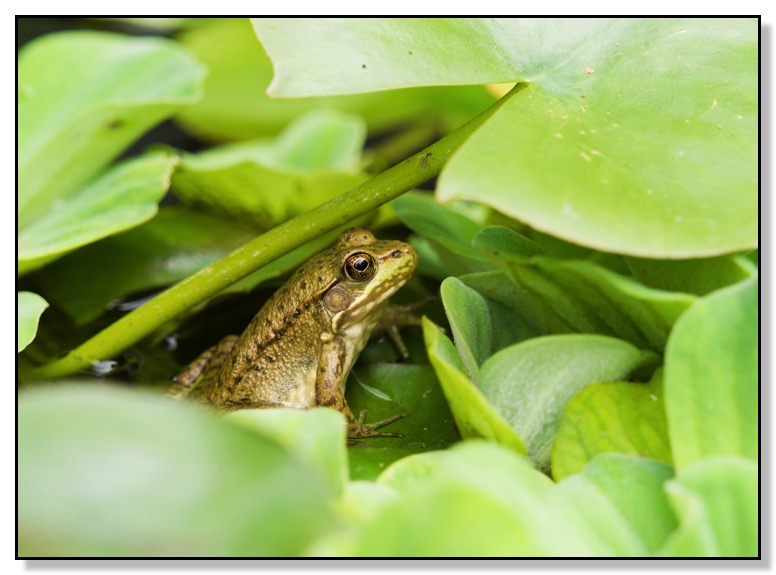 Seeking Shade
:
ISO 250, 102mm, f/4.5, 1/200


A photo of a frog seeking shade and waiting for food in my father's backyard pond.
I did not wait to see if that little bug on the stalk of the lily pad was frog food. It was hard to see with the naked eye.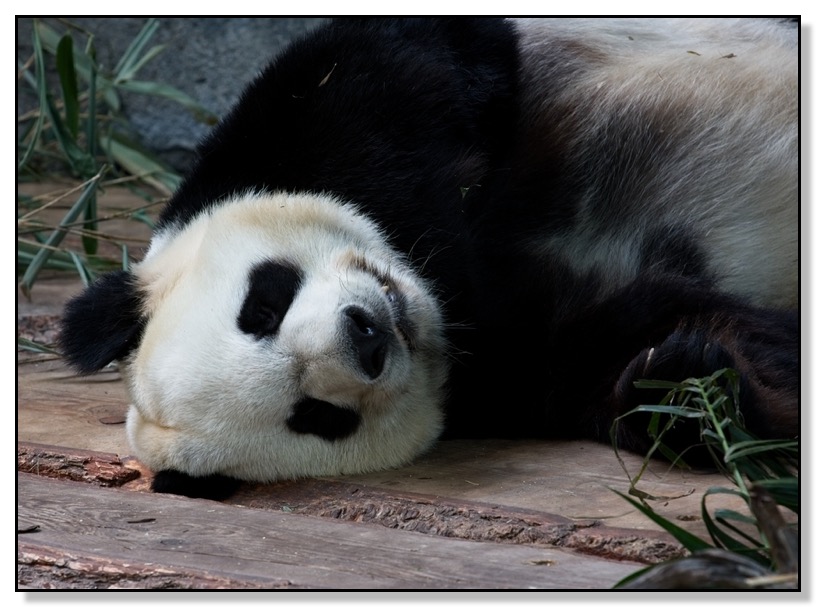 Sleepy Panda at the Calgary Zoo
:
ISO 320, 200mm, f/5.6, 1/90


The Calgary Zoo recently became the new home of some Panda Bears.
We finally got to see them last month. I am not quite sure what all the excitement is about. They just seem to eat and sleep. But they do look quite cuddly!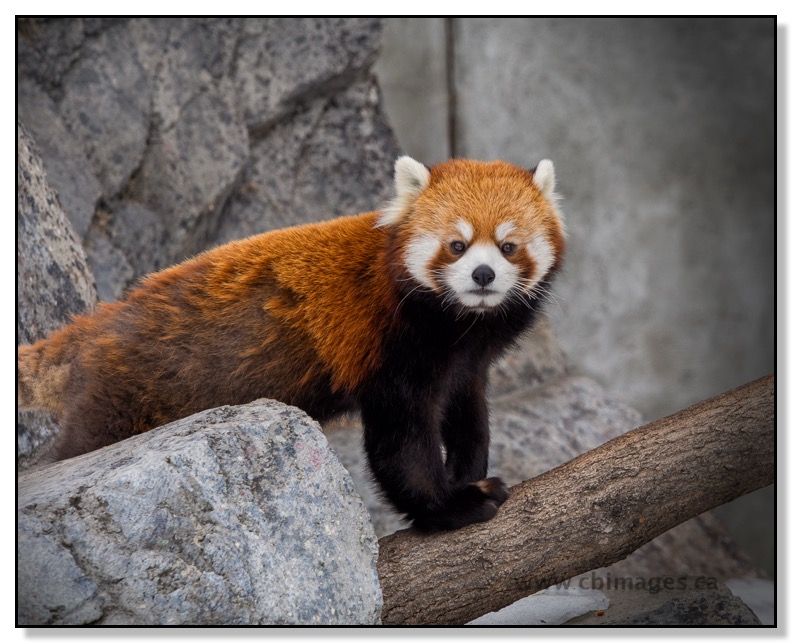 Red Panda:
ISO 800, 130mm, f/5.0, 1/250
Another set of photos from my Calgary Zoo walk last week. My previous visits to the Calgary Zoo, these two Red Pandas were usually hiding or sleeping. Last week was a different story. Both were very active, one even showed off his climbing skills. I was impressed!
Red Panda in Tree
:
ISO 800, 150mm, f/5.0, 1/400