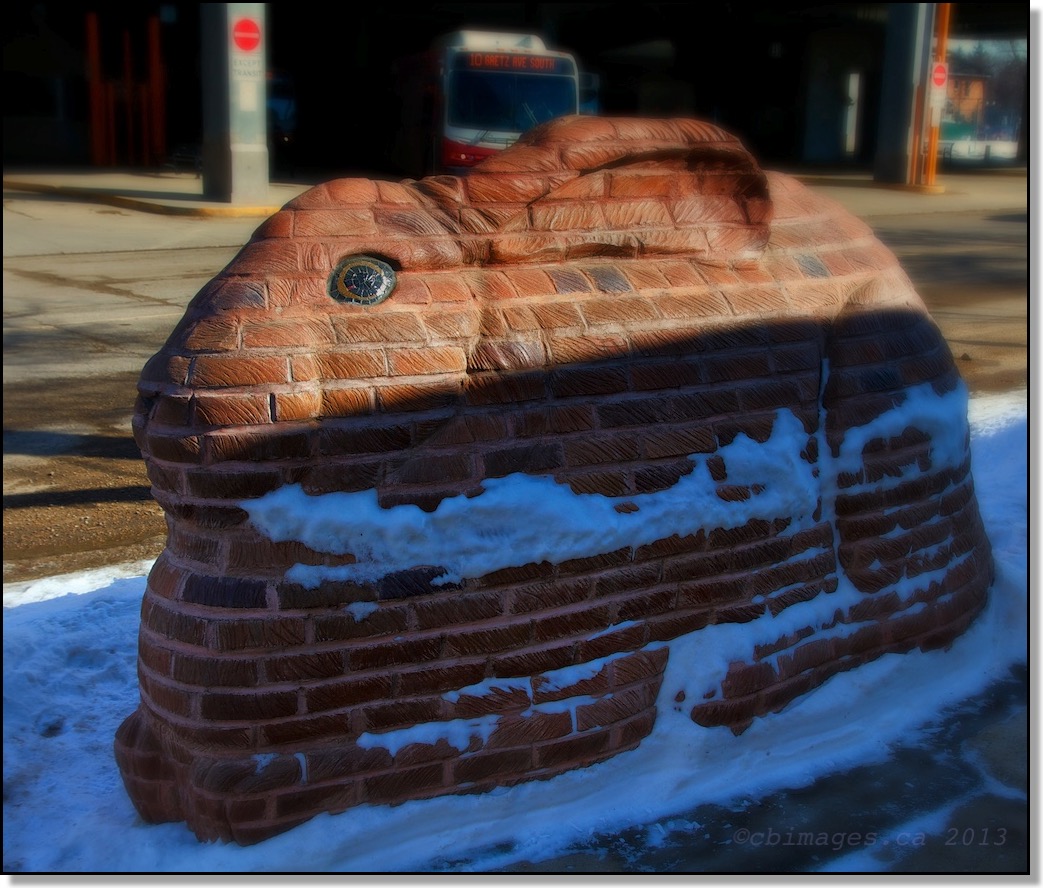 Red Deer Easter Bunny
:
ISO 200, 24mm, f/5.6 1/400
The weather in Red Deer is finally warming up and starting to feel like spring. I took a walk yesterday to enjoy the sunshine.
With Easter around the corner I decided to walk by the Red Deer Public Transit terminal to take a shot of the Brick Bunny. As you can see he is trying to warm up from the long, cold winter. The snow should melt off his body in the next few days which would be in time for him to hide the Easter Eggs.