13/07/19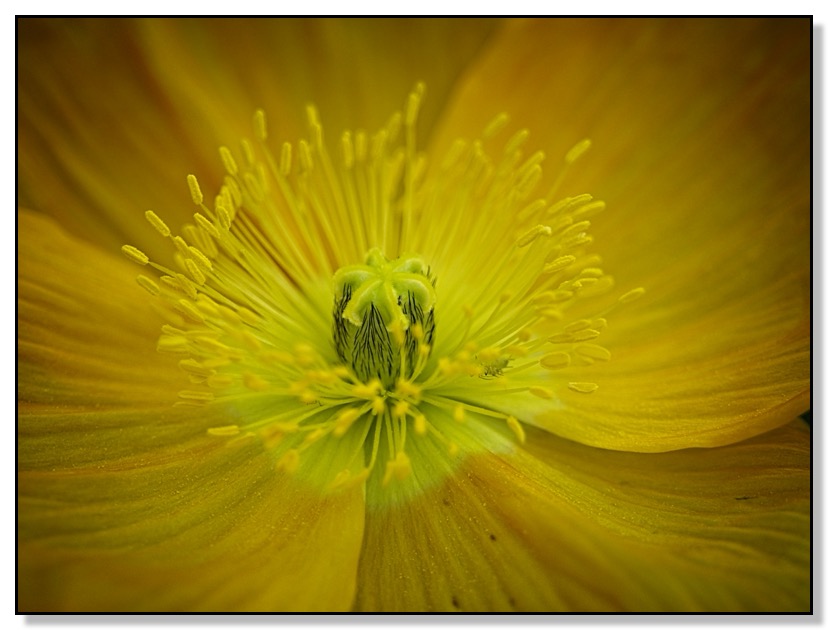 Iceland Poppy Close up
:
ISO 400, 190mm, f/4.0, 1/1250
We planted an Iceland Poppy in our backyard garden this spring. We had them in our garden in Red Deer and missed their colour and constant blooms.
The flowers on this new plant are much larger than we experienced in Red Deer. This bloom is about the size of a palm of a hand. I believe that is some sort of tiny bug on underneath the right side filaments.
28/05/19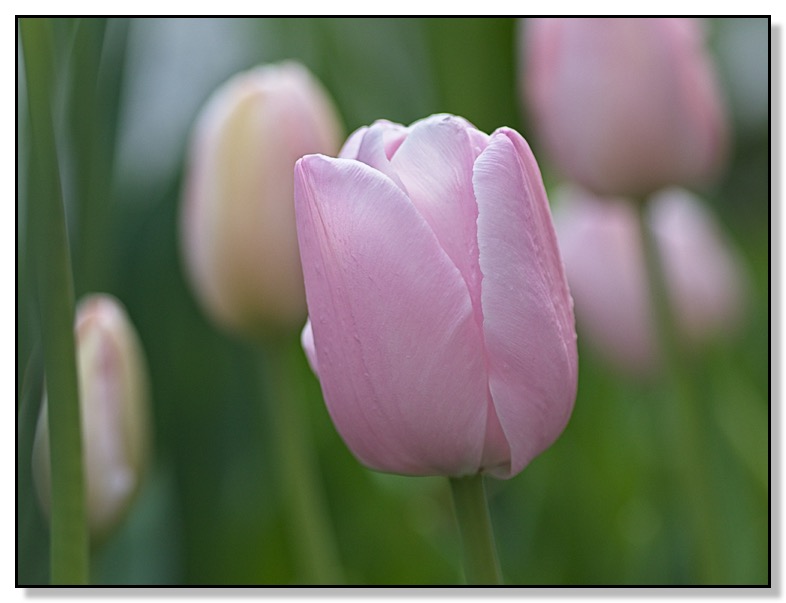 Pink Tulip:
ISO 200, 90mm, f/4.0, 1/800
Spring is finally here in Southern Alberta. Our tulips are in full bloom and have survived our on again/off again spring.
Flower for a Day II
04/09/09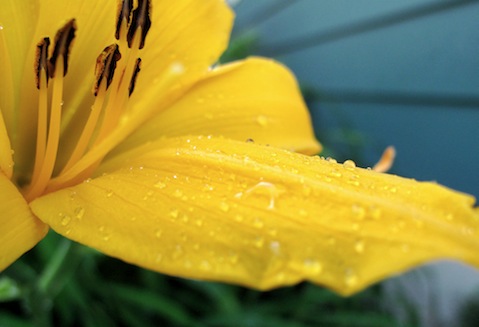 This a picture of a daylily that grows in front of our living room window. Took the picture just after watering the gardens during the unusual early September heat wave.
Wet Slipper
01/09/09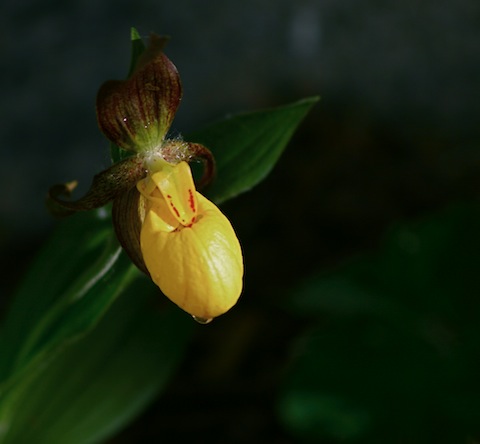 I came across this picture from earlier this summer and it reminded me of the couple of weddings we have attended so far this year. The latest of which was last weekend in Fort MacLeod. It is a picture of a Lady Slipper that comes out every year under our pine tree. We also have a group that come up under our front cedar tree of which I have posted earlier.
Flower for a Day
26/08/09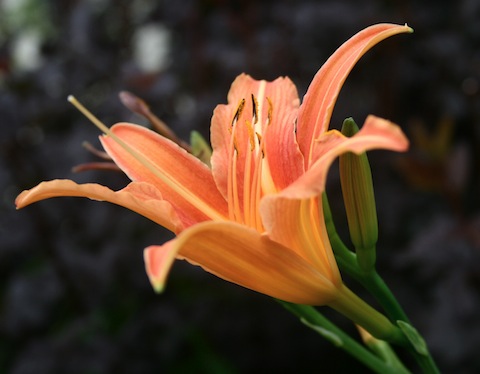 A closeup of a daylily with Purple Ninebark as the backdrop.
Reach for the Sky
19/08/09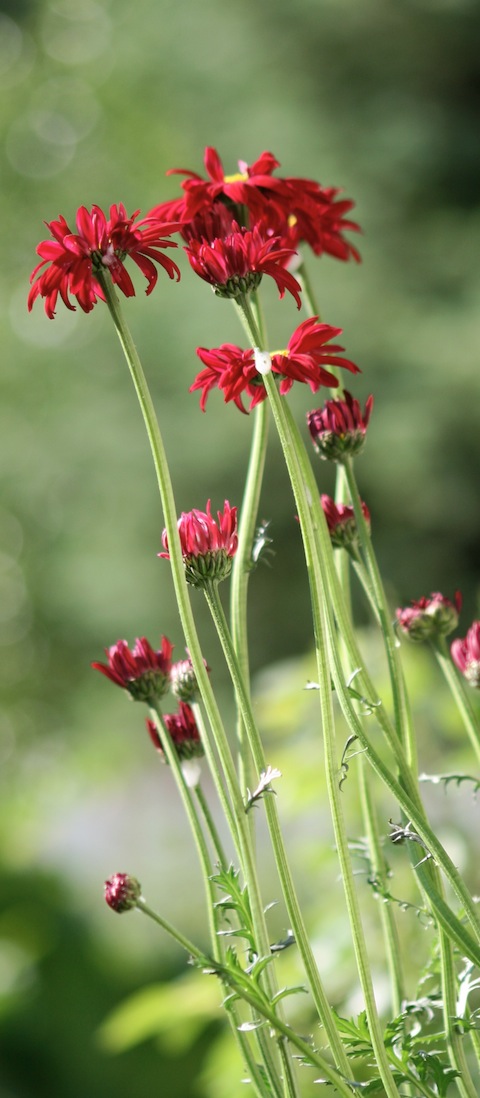 Same flower as the previous post.
Siamese Twin
18/08/09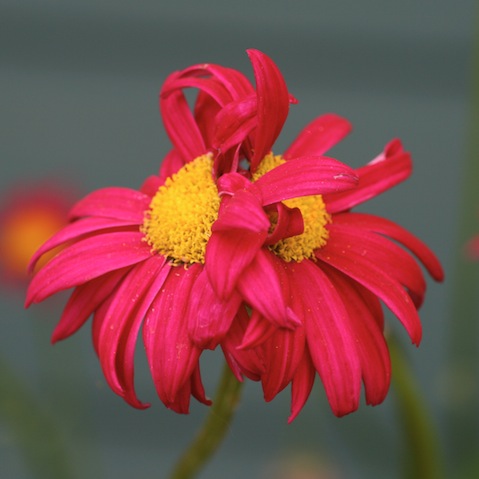 We seem to get a double headed flower from this plant every year. One stem, two blooms.
Supernova
11/08/09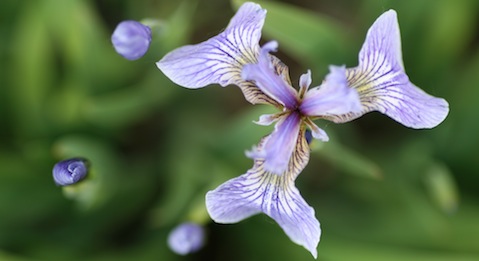 This is a picture of an Iris and some heads ready to bloom. Shot straight down. These are little Iris' no bigger than the palm of my hand compared to the purple Iris' shown earlier which would be hard to fit in a hand.
Pink Feathers
06/08/09
I am getting a little behind on posting some pictures I wanted to post. These are Peonies that bloomed last month. Most of the times the blooms get so big that the stem can no longer hold them up.
Lady Slippers
18/07/09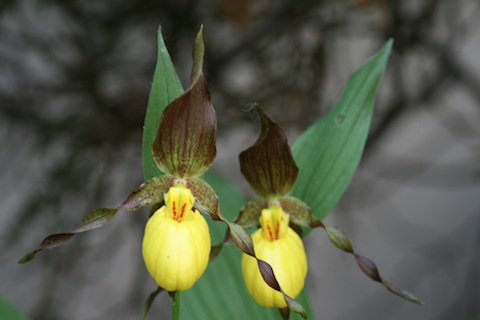 I forgot to post this picture a couple of weeks ago when they bloomed. The lady slippers are a surprise that come up under our cedar tree every spring.
More Deep Purple
02/07/09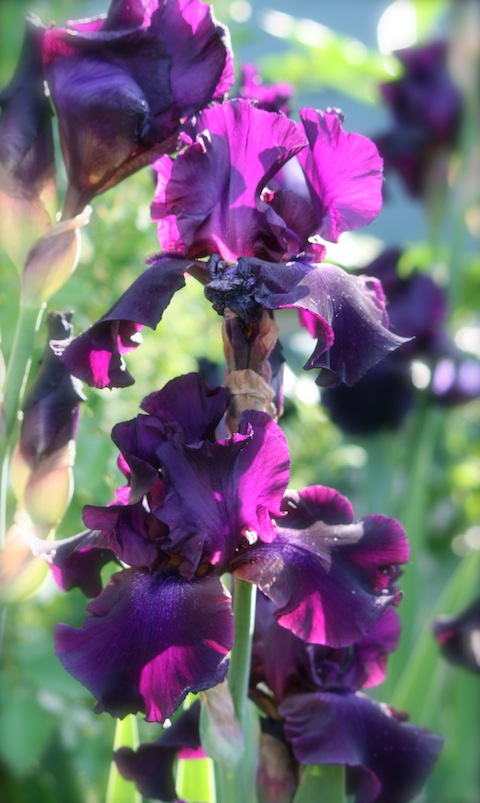 Thought I would show another image of our Purple Iris'. I took this one in the early morning as the flowers were getting the morning sun.
Glowing Hearts
14/06/09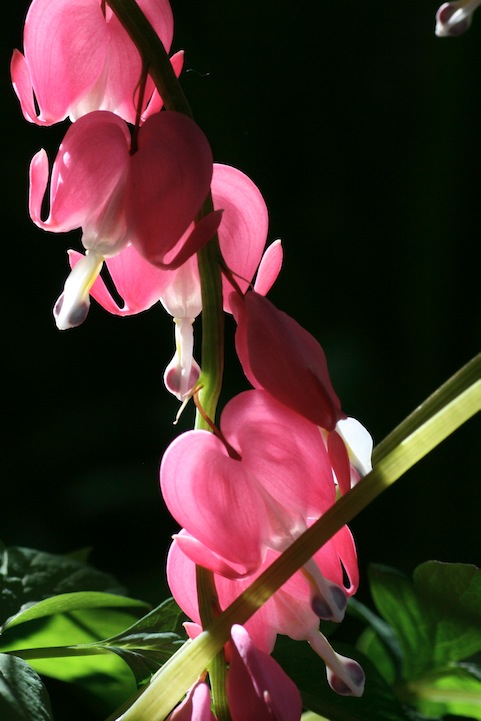 Standing in the backyard yesterday morning and noticed the light hitting the back of these bleeding hearts under the crabapple tree. Had to rush to get the camera before the sun rose any further.
Nothing Says Spring Like Apple Blossoms
01/06/09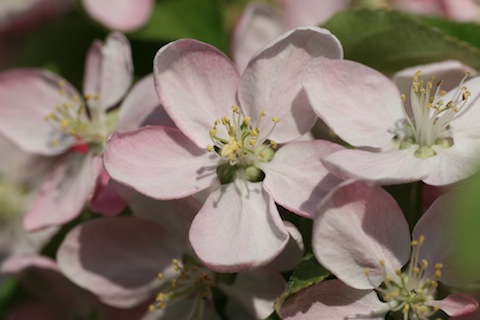 Our two apple trees are in blossom right now. I will probably hold back some pictures for later (Like in the winter and Fall!) The fragrance and the colour these trees give off make the backyard maintenance worth it.
This blossom is from the crab apple tree. As you can see the flowers are pinkish in colour. You can see a bud out of focus on the left (Hiding behind a bloom) and it is a deeper shade of pink.
Better Late than Never
30/05/09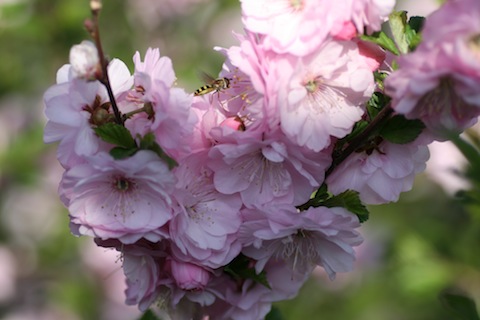 Our Ornamental Plum Tree (Shrub) has finally flowered this year. Last year it flowered earlier but then we got a good dump of snow soon after. We hope the flowers stay longer this year. It's makes a lovely site from our Dining room window.
Is Spring Finally Here?
25/05/09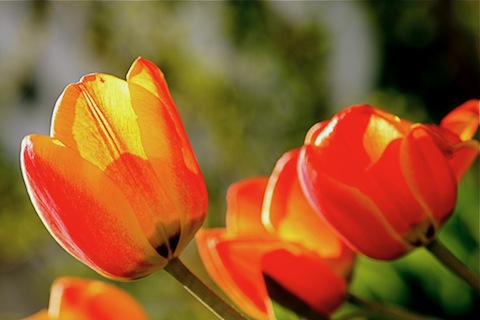 Well, the snow is gone (For the third time this year). Weather forecast has warm temperatures continuing for the remainder of the week. Our apple trees are getting ready to blossom and most of the tulips are now up.
I colour enhanced this photo to exaggerate the fiery look of these tulips which bloom to celebrate the warmth of spring.
A Typical May Long Weekend in Alberta
18/05/09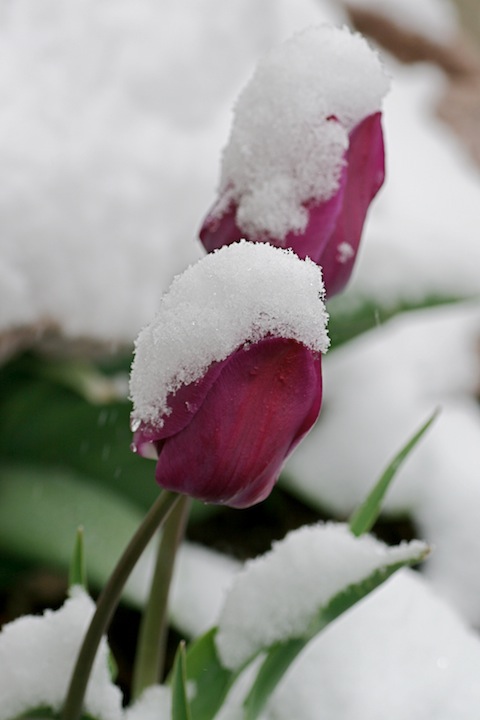 May Long Weekend in Alberta. Travelers dust off the RV's and light up the campfires. Angela and I do whatever we can do save our poor flowers from Mother Nature.
Tulips in Bloom
14/05/09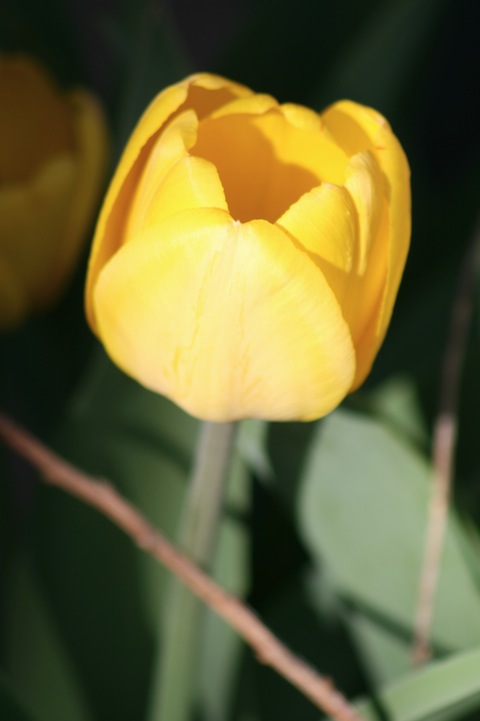 Some of our tulips have been up for a couple of weeks but now that the weather has finally warmed (for a couple of days anyways) most of them are up and blooming.
May the Fourth be with You
04/05/09