09/04/10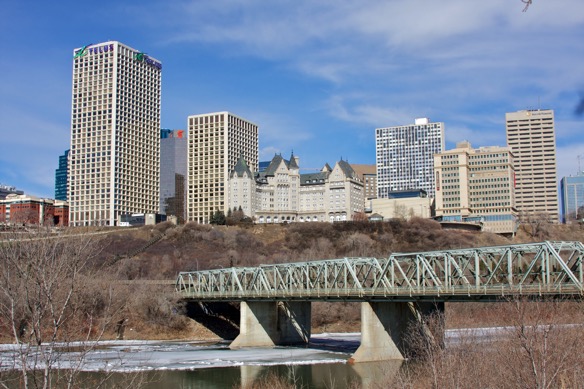 Edmonton Skyline: ISO 100, 28mm, f/8, 1/500
Last week I had to drive to Edmonton for an appointment. Edmonton is an hour and a half drive north from Red Deer. You may have heard of Edmonton back in the 1980s when the National Hockey League's Edmonton Oilers were winning the Stanley Cup with a player by the name of Wayne Gretzky. Edmonton is also the Capital City of the Province of Alberta much to Calgary's displeasure.
This picture is taken from Edmonton's River Valley which is a dedicated Park System that runs along the North Saskatchewan River. We are looking up into downtown. The tallest building downtown is only 35 Storeys and is hiding behind the "Telus" building.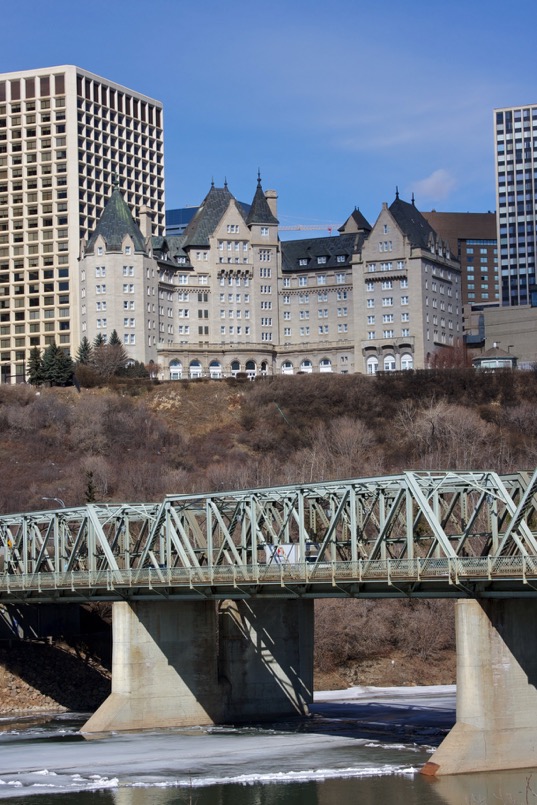 Hotel MacDonald: ISO 100, 53mm, f/8, 1/350
The Hotel MacDonald was built in 1912 and was named after Canada's First Prime Minister (Sir John A. MacDonald). It is like the other Railway Hotels that the Canadian National Railway built in the Chateau Style. In 1983 the City of Edmonton almost lost this historic building to demolition.
The Low Level Bridge was also Edmonton's first bridge across the North Saskatchewan River it was completed in 1900.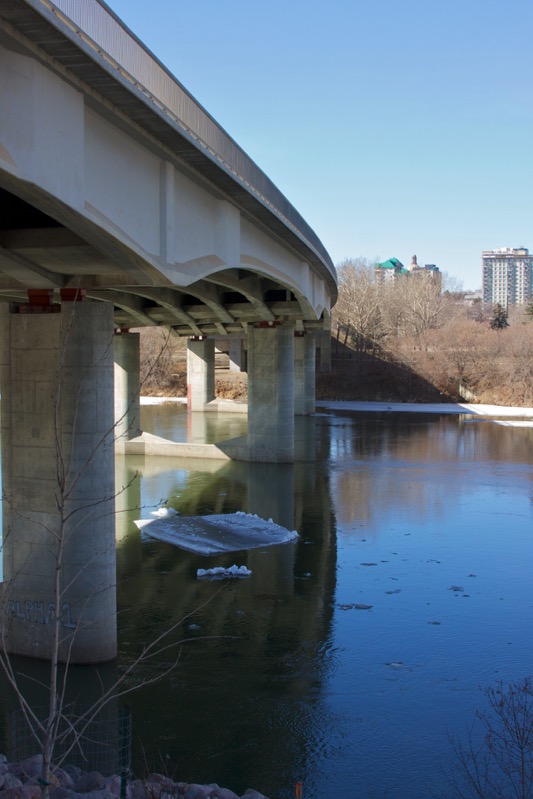 Ice Flow: ISO 320, 33mm, f/8, 1/180
As it is spring here the ice is slowing melting. Here is a picture of a chunk of ice floating East towards the Low Level Bridge. Good thing the Titanic was too big to sail along this river.