28/05/19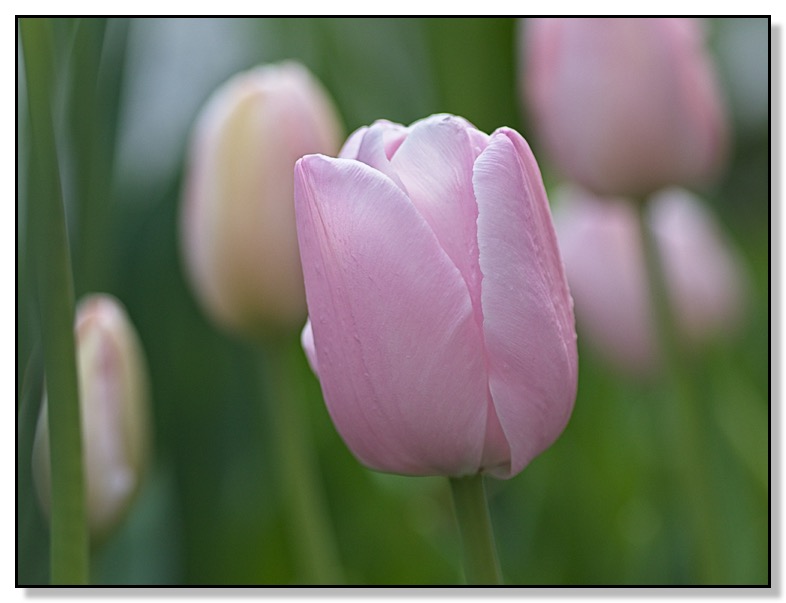 Pink Tulip:
ISO 200, 90mm, f/4.0, 1/800
Spring is finally here in Southern Alberta. Our tulips are in full bloom and have survived our on again/off again spring.
25/07/15
Large Boulder:
ISO 200, 29mm, f/6.3 1/60
I found the textures and colours on this rock to be interesting. It also looked out of place in the Alberta Badlands where I found it.
09/02/13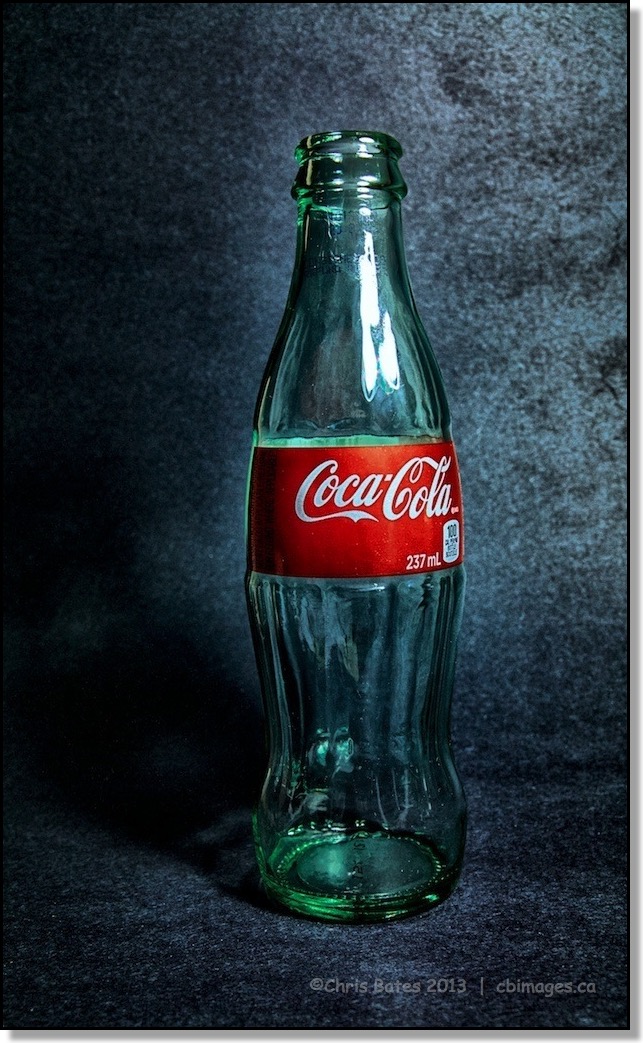 Bottle of Coca Cola
:
ISO 800, 23mm, f/7.1, 1/50
Looking Down on a Bottle of Coke
:
ISO 800, 35mm, f/7.1, 1/30
To my regular visitors, I am sorry about the lack of updates recently. Work has taken over my life this past month.
I missed my camera and thought I would play around with my it to get my creative juices flowing again. The above two images are not the normal subject matter posted on my blog but I found this bottle interesting for a number of reasons. First, the signature Coca Cola shape. Second, the colours of the bottle itself and the iconic red.
Hopefully this is the start of my inspiration and getting me motivated to post more regularly.
12/06/11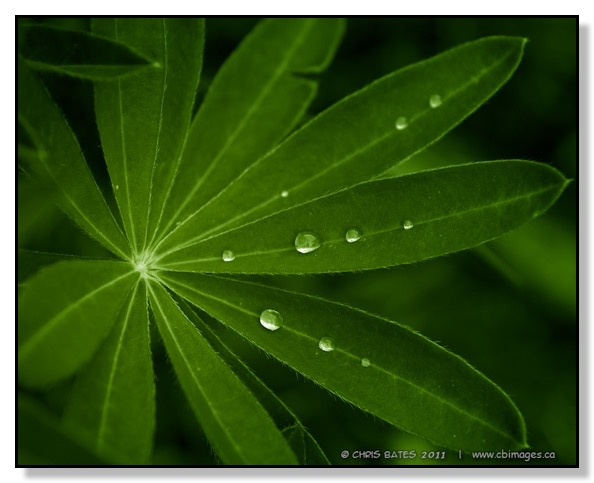 All Roads Lead to the Centre
:
ISO 200, 200mm, f/5.6, 1/125
We have had plenty of rain the last 2 weeks. Our plants are loving it especially when the burst of heat comes.
This is leaves of a lupine waiting for the suns rays.
Air Traffic Control Needed
20/07/10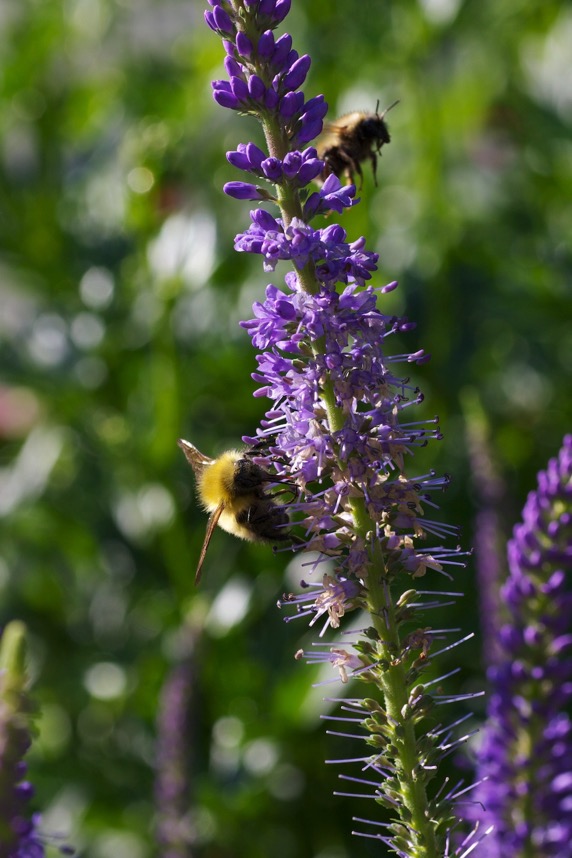 Air Traffic Control:
ISO 400, 90mm, f/9.5, 1/350
Took this shot tonight. Bees were all over these flower collecting pollen.
Now that the birds are done nesting the telephoto is off the camera and the macro lens will be on for much of the summer.
Oh Look! Another Frost Picture.
13/12/09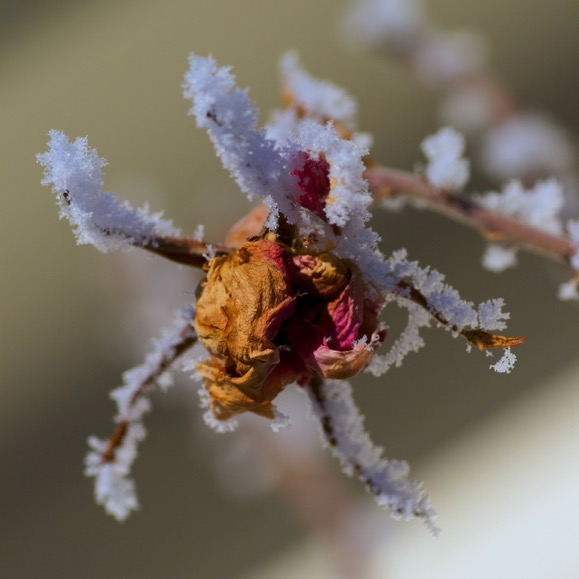 This is another image I took back on the 12th. It's too cold to go out now to take new ones! Minus 30 Celsius then add the windchill factor.
This was a rose. Now it looks like something right out of a science fiction movie. Where is Sigourney Weaver when you need her?
Crown of Frost
10/12/09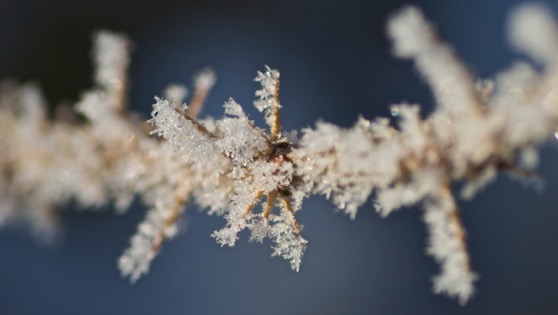 Another image from earlier this week. Frost on a rose branch.
Frosty Rosehip
03/11/09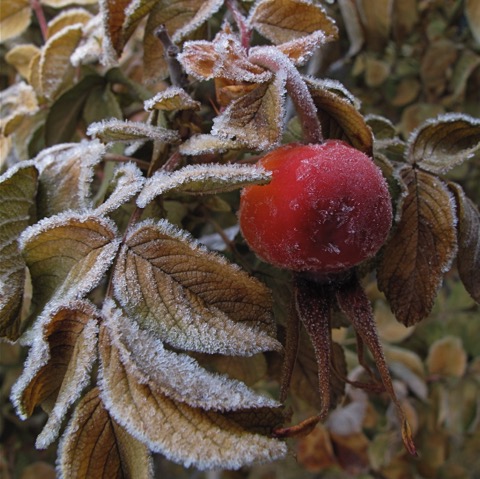 Is it Spring Yet?
26/10/09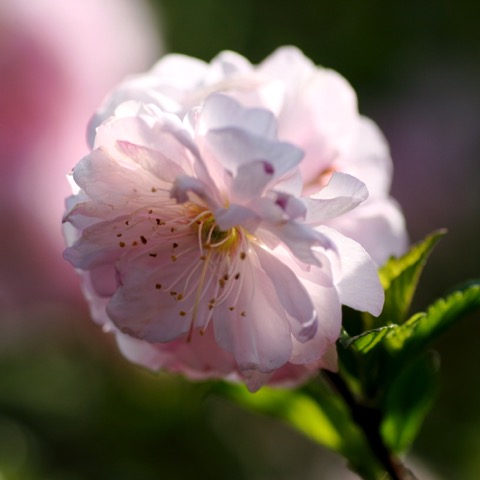 I finished putting away the lawn furniture. Next chore is putting up the Christmas lights. The good thing about the lights is that it will bring back colour to the yard.
I posted this spring picture of the ornamental plum bloom to remind me that fall has to come in order to get back to spring.
It's Fall
21/10/09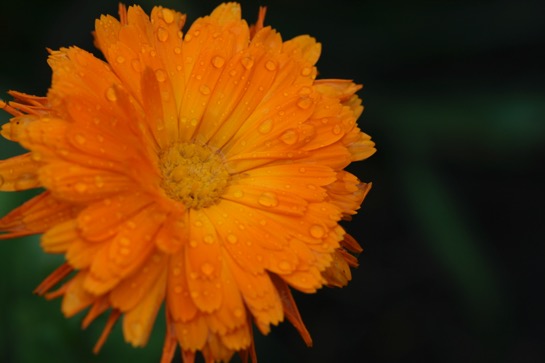 Snow is gone and we are back to normal seasonal temperatures. Leaves are starting to fall off the trees and there is a lack of colour.
Took this picture late September. This flower comes up every year just as summer is ending.
Kinda Blue
04/10/09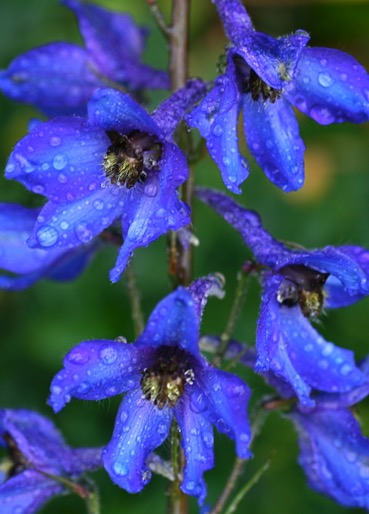 Our batch of warm weather is gone. We have been consistently getting frost the last few evenings and chances of snow are now in the forecasts. Fall is finally here.
This Blue Delphinium re-bloomed again in late September. This was shot the same day as "Fall Showers bring October Flowers."
Fall Showers bring October Flowers?
27/09/09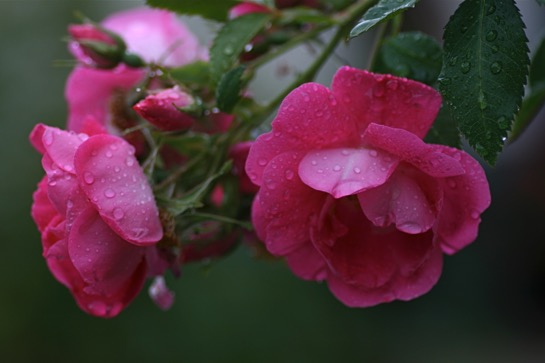 It finally rained! It will be interesting to see if we still have rose blooms at this time next year. As you can see by the picture there is still buds on this plant waiting for rain and the warm weather to continue. This was taken yesterday afternoon (September 26, 2009).
Warm Colours, Hot Temperature
23/09/09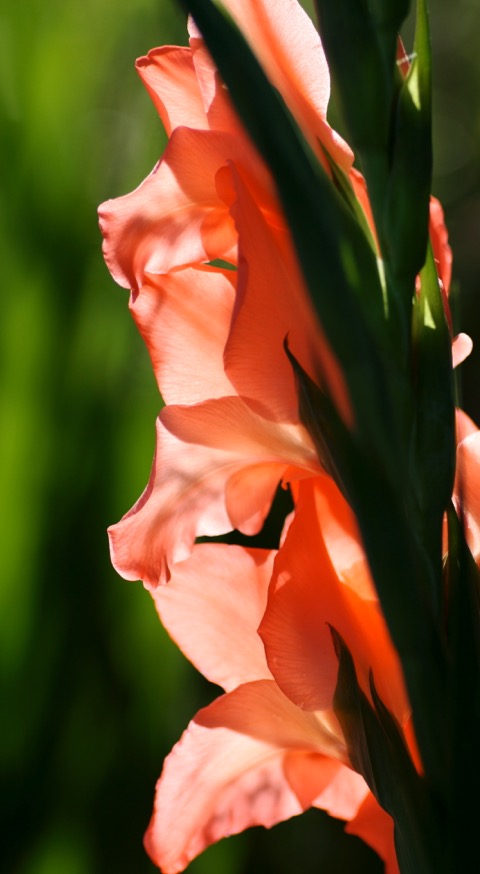 Reached record highs today. Reached 34 degrees here in Red Deer.
This was shot a few weeks ago. Same day as the shot taken in "Glad Days are Here!" The gladiolas have all bloomed. Just have to dig out the bulbs and store them for the winter.
Starburst
22/09/09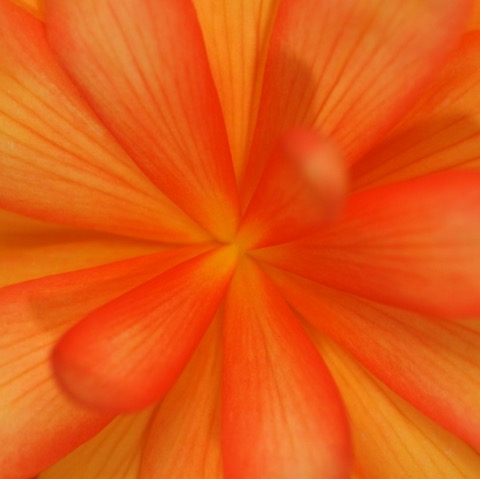 Well, so much for fall weather. Reached high 20's again today and calling for temperatures in the 30's tomorrow. Still watering our gardens and some of the plants are coming up for another round of blooms.
I chose this picture today because it reminds me of the hot sun we have had the past two weeks. This is a close up of a begonia. The flower petals look like hot rays of sun shining down on us.
Coming to an End
21/09/09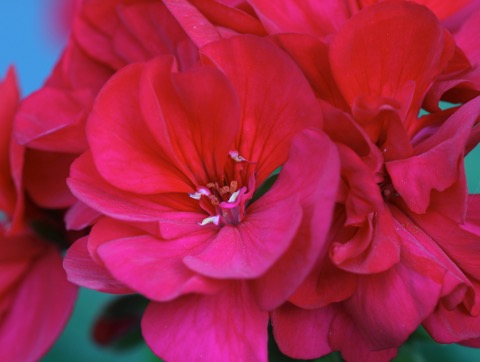 We had warm weather last week. Reached the 30 Celcius mark a few days in a row. That is unusual for an Alberta September. Frost is now coming so I will post as much summer garden pictures off before the snow flies. I guess I could also save some for the doldrums of winter.
This is a close up of a Geranium bloom outside our garage.
Glad Days are Here!
13/09/09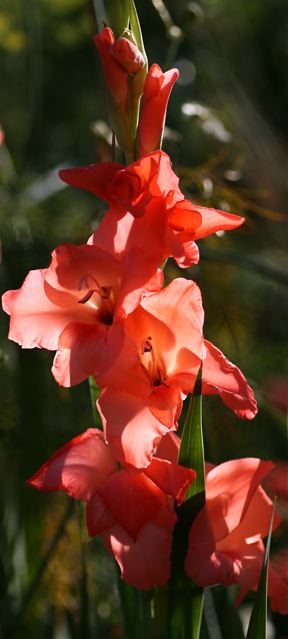 We were worried they would not come this year. Our Gladiola's are finally starting to bloom. Took this shot last night as the sun was setting behind this flower.
Old Deck
07/09/09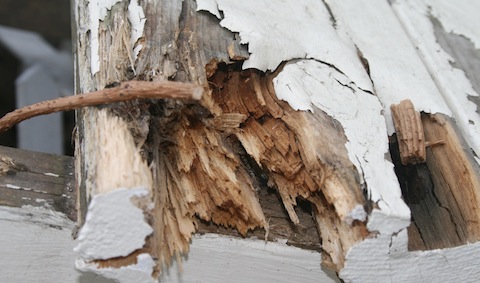 You can see why it needed to be replaced.
Globe Trotting
05/09/09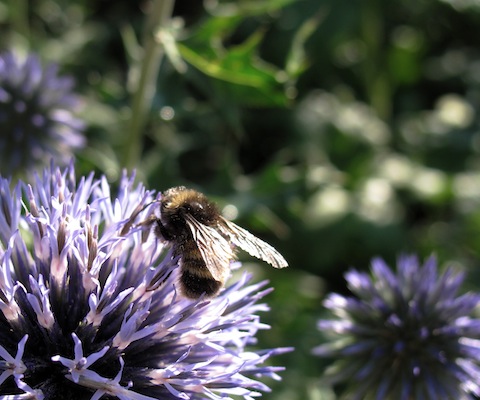 A Honey Bee gathering pollen from a Globethistle.
Flower for a Day II
04/09/09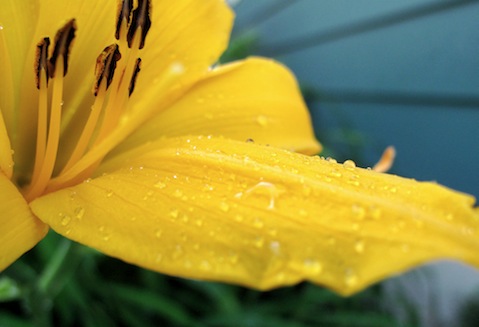 This a picture of a daylily that grows in front of our living room window. Took the picture just after watering the gardens during the unusual early September heat wave.
Wet Slipper
01/09/09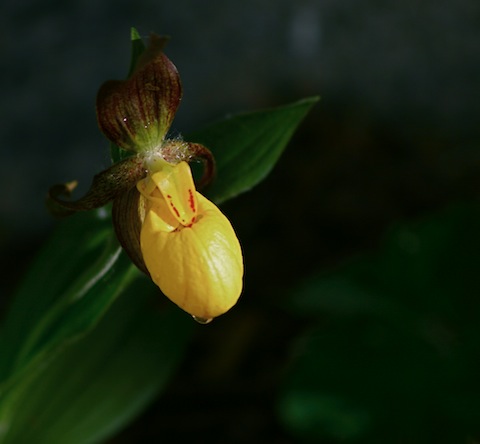 I came across this picture from earlier this summer and it reminded me of the couple of weddings we have attended so far this year. The latest of which was last weekend in Fort MacLeod. It is a picture of a Lady Slipper that comes out every year under our pine tree. We also have a group that come up under our front cedar tree of which I have posted earlier.
MMMmmm
16/08/09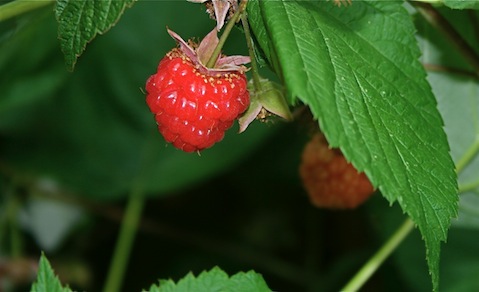 Raspberries are so good. They are a little late this year compared to years past.
Supernova
11/08/09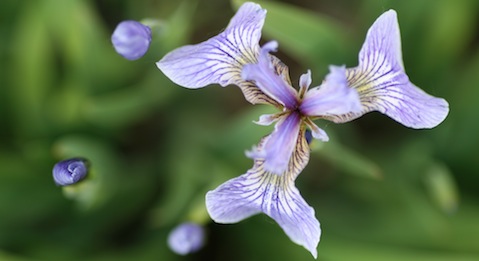 This is a picture of an Iris and some heads ready to bloom. Shot straight down. These are little Iris' no bigger than the palm of my hand compared to the purple Iris' shown earlier which would be hard to fit in a hand.
Soft Harbour
06/07/09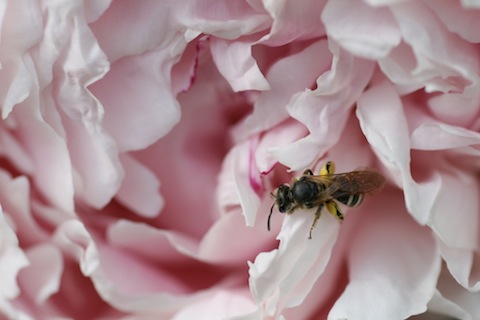 Our Peonies are in bloom!
This is a wasp peeking out of one of our pink peonies. I got lucky. I wanted some dreamy shots of the peony waves and next thing I know this guy pops out. When I get close ups of the peonies I usually can't get a shot without an insect of some sort or another. I guess the petals are as soft as they look and provide a safe, comfortable harbour for our backyard travelers.
Deep Purple
26/06/09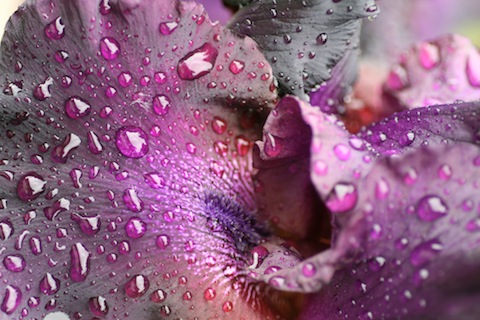 Our iris' are in bloom now. We have a nice bunch of purple iris' by our back door. I took this shot during a short afternoon rain sprinkle. It is still dry here so that is why I said sprinkle.
When the light hits the iris' just right you kind of get an iridescent display of colour. I tried to capture it in this picture.
Nothing Says Spring Like Apple Blossoms
01/06/09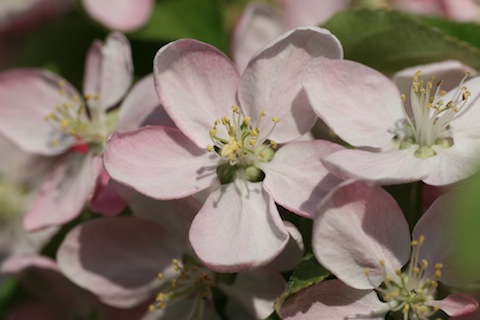 Our two apple trees are in blossom right now. I will probably hold back some pictures for later (Like in the winter and Fall!) The fragrance and the colour these trees give off make the backyard maintenance worth it.
This blossom is from the crab apple tree. As you can see the flowers are pinkish in colour. You can see a bud out of focus on the left (Hiding behind a bloom) and it is a deeper shade of pink.