09/08/19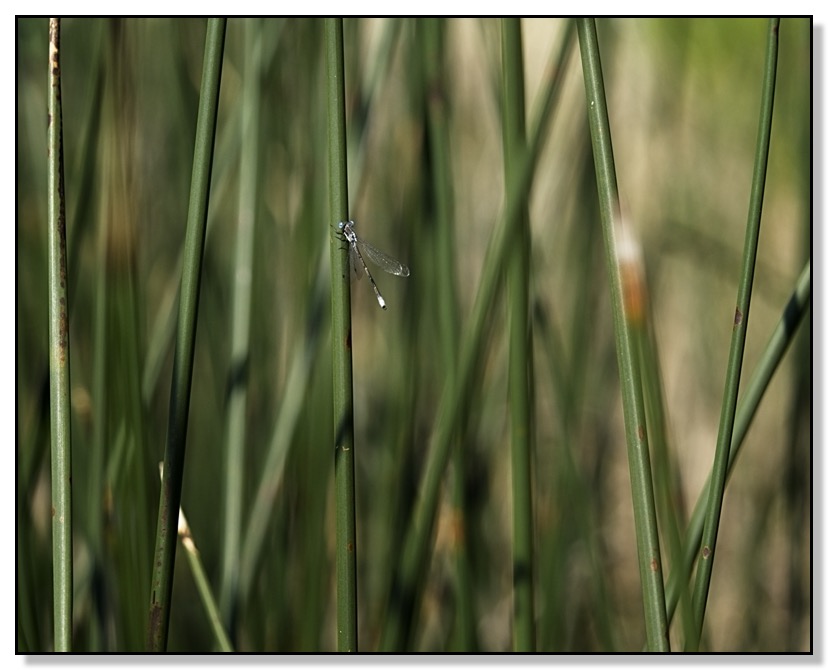 Blue on Green
:
ISO 200, 87mm, f/4.0, 1/1600
This was taken at Elizabeth Hall Wetlands in Lethbridge, Alberta. A blue eyed dragon fly resting in the marsh.
Wind was blowing pretty good the day I took this. Hard to get a sharp photo.
30/06/19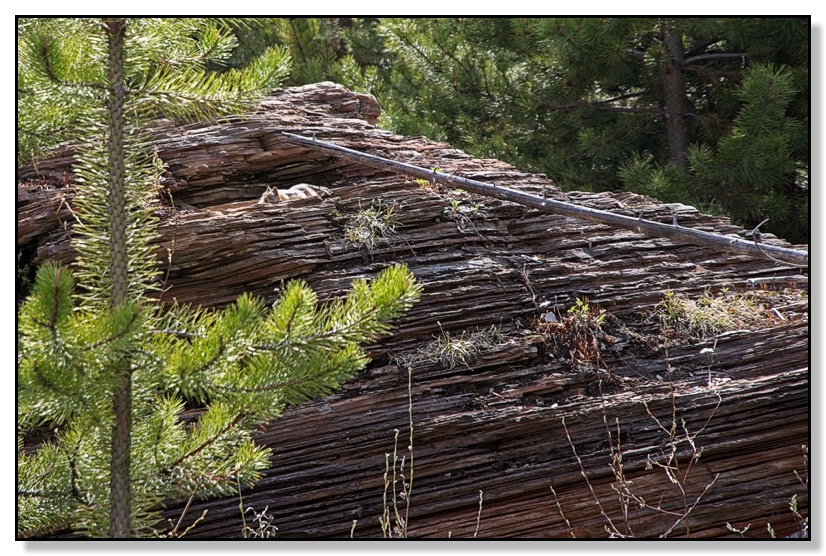 Taking Advantage of the Sun:
ISO 200, 85mm, f/5.6, 1/250
Took this shot on a short hike at Marble Canyon located in Banff National Park late in May.
Caught this chipmunk in the distance and wasn't sure what it was until I zoomed in. The chipmunk was alive and breathing. Just taking advantage of the warm spring sun.
Guess animals love to sunbathe as well.
29/06/19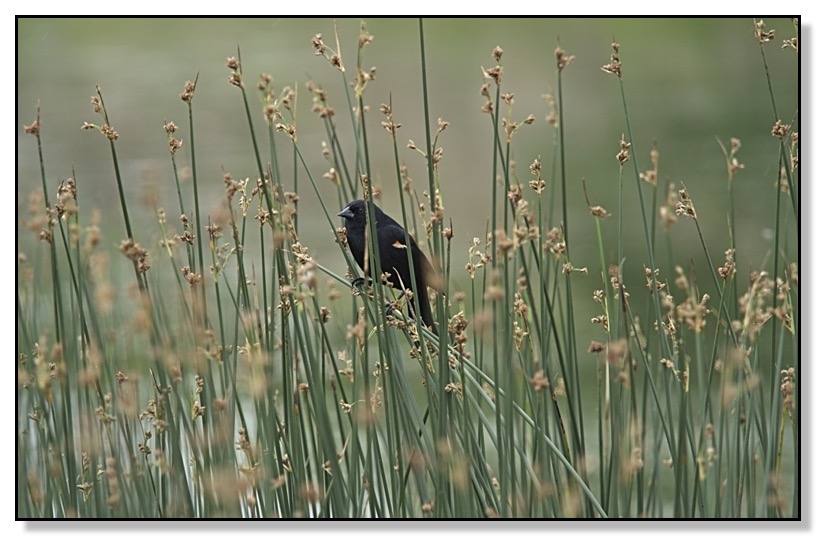 Red Wing Blackbird
:
ISO 320, 210mm, f/4.0, 1/320
Spotted this Male Red Winged Blackbird at Elizabeth Hall Wetland Nature Reserve in Lethbridge, Alberta pretty easily as he was trying to catch my attention as I moved closer to the marsh.
He must have been protecting a nest nearby because he was causing a loud distraction.
A couple of females were also flying around. They were probably busy gathering food for their young.
11/02/19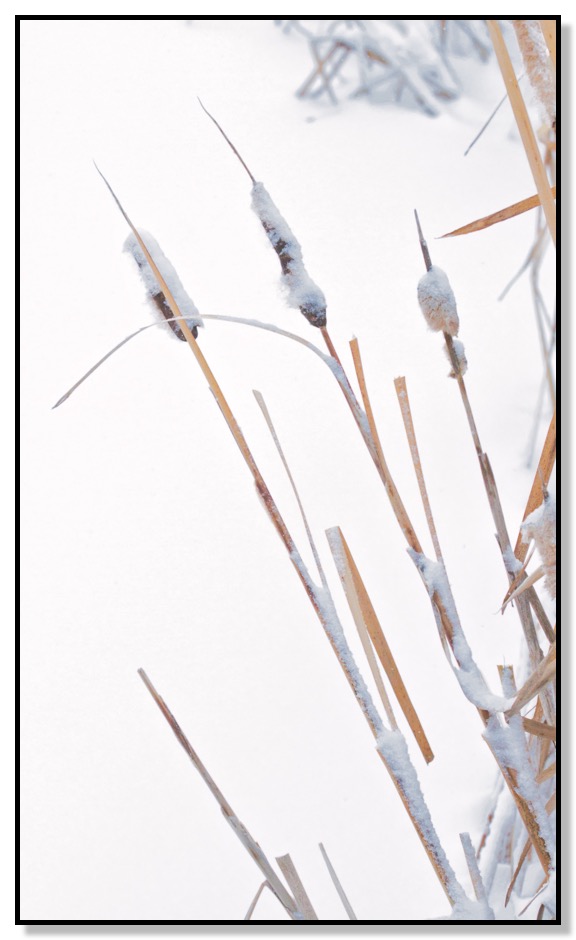 Snowy Cat Tails:
ISO 12800, 81mm, f/5.6, 1/4000
We are experiencing a very long cold snap here in the "Great White North."
We had an unusually warm January but February has given us a bit of a shock with an extended period of negative double digit temperatures (in degree Celsius.)
News agencies are calling it a "Polar Vortex" but I am just calling it a typical Canadian winter.
This picture of a local pond was taken early December 2018 when it was warm enough to take a walk without risk of losing your fingers or nose and a fresh coat of snow had fallen. These cat tails are also waiting for spring and the warmer weather it promises.
26/01/19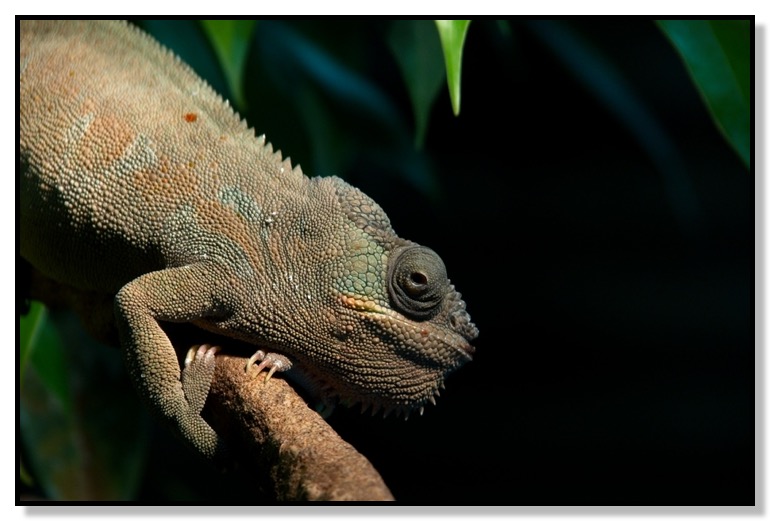 Calgary Zoo Chameleon:
ISO 800, 150mm, f/5.6, 1/400
Yesterday was a nice day to talk a walk in the park. So took a morning stroll at the Calgary Zoo.
Couldn't resist taking a picture of this little guy checking out the spectators behind the glass.
I think he saw me.
30/08/18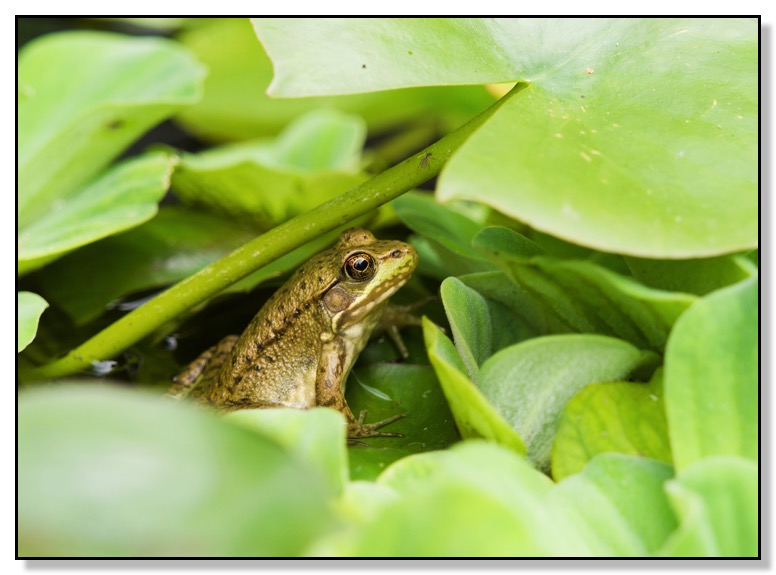 Seeking Shade
:
ISO 250, 102mm, f/4.5, 1/200


A photo of a frog seeking shade and waiting for food in my father's backyard pond.
I did not wait to see if that little bug on the stalk of the lily pad was frog food. It was hard to see with the naked eye.
18/08/18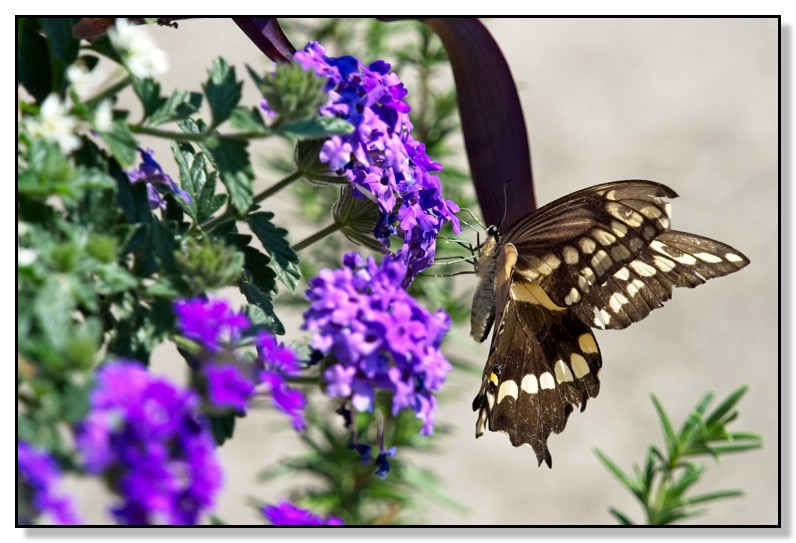 Feeding Butterfly
:
ISO 320, 175mm, f/5, 1/1250
The butterflies were out at my Dad's backyard garden in Ontario two weeks ago.
This particular butterfly was floating around these purple flowers from one of his hanging baskets. You can see his long tongue seeking food.
15/08/18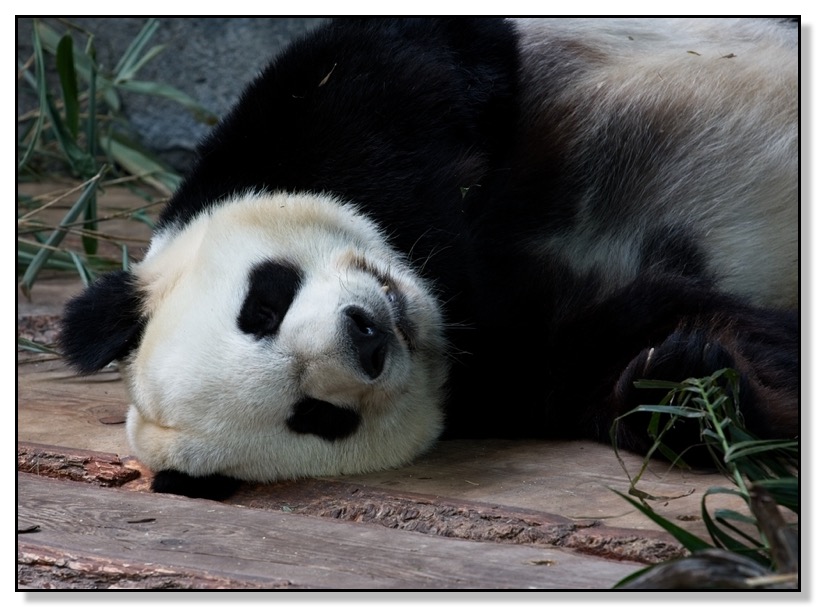 Sleepy Panda at the Calgary Zoo
:
ISO 320, 200mm, f/5.6, 1/90


The Calgary Zoo recently became the new home of some Panda Bears.
We finally got to see them last month. I am not quite sure what all the excitement is about. They just seem to eat and sleep. But they do look quite cuddly!
27/01/15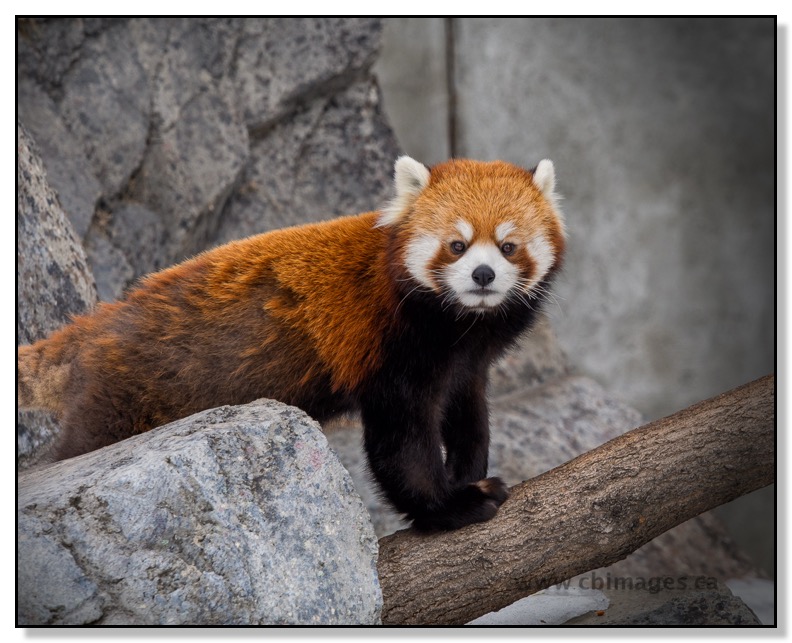 Red Panda:
ISO 800, 130mm, f/5.0, 1/250
Another set of photos from my Calgary Zoo walk last week. My previous visits to the Calgary Zoo, these two Red Pandas were usually hiding or sleeping. Last week was a different story. Both were very active, one even showed off his climbing skills. I was impressed!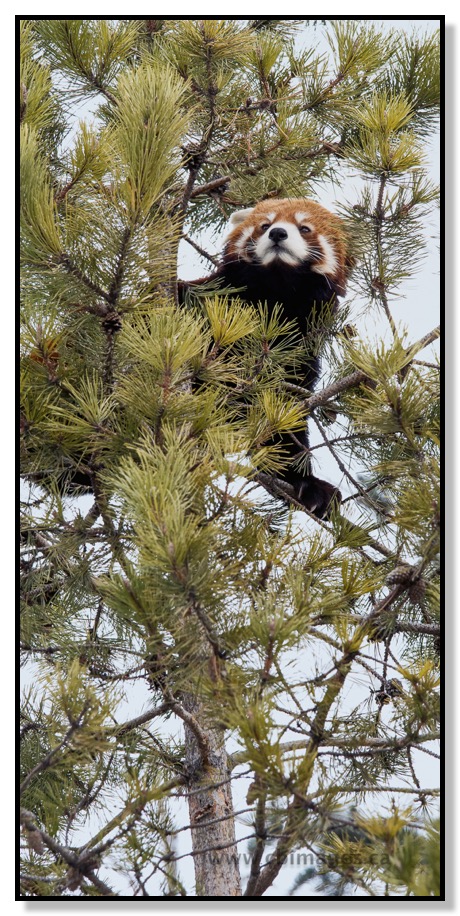 Red Panda in Tree
:
ISO 800, 150mm, f/5.0, 1/400
25/01/15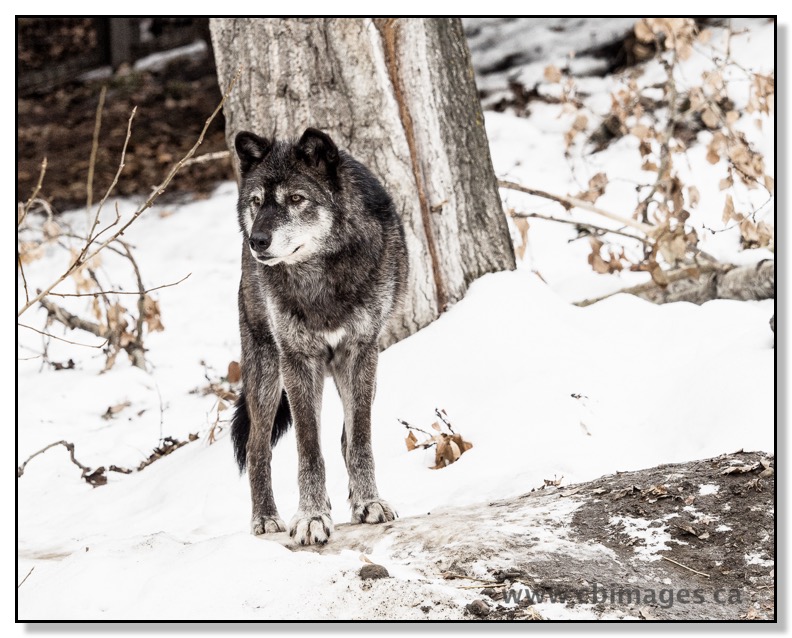 Watchful Wolf
:
ISO 800, 110mm, f/4.0, 1/250
We are currently experiencing spring like weather here in the Calgary area. I took advantage of a warm, overcast day and headed to the Calgary Zoo with my annual Membership pass. I figured if I was willing to go out and enjoy the fresh air, so would the animals at the Zoo. I will share more of my snaps in the coming days.
This wolf was pacing in her enclosure. I believe she was watching for elk in the next enclosure over.
25/06/11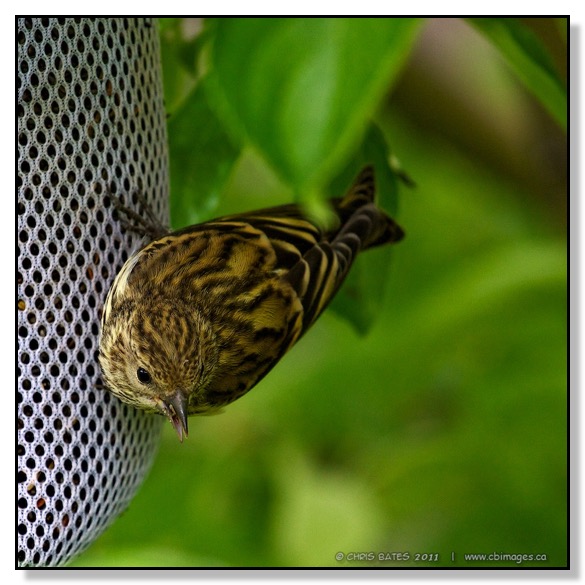 Pine Siskin:
ISO 800, 200mm, f/5.6, 1/125
I have placed Nyger seed feeder sacs in our crab apple tree in hopes of luring goldfinches. When I noticed these birds enjoying the seed I thought I finally attracted female goldfinches.
Turns out this is a Pine Siskin. They seem to be getting used to me as I was able to get quite close to them without scaring them off.
Testing the Ice
22/03/10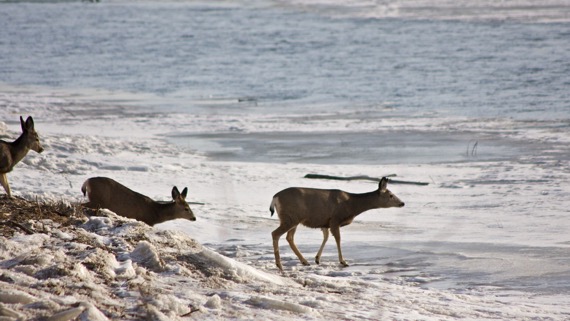 Testing the Ice: ISO 400, 263mm, f/5.6, 1/1500
This is another series of photos from my photo walk at Bower Ponds in Red Deer on Saturday morning. This Park is just across the river from downtown Red Deer. It is part of the park system that goes along the river valley throughout the city.
We have deer running the neighbourhood streets where I live but I never can get the camera out quick enough to prove it!
I am assumming this set of deer is a mother and two of her babies from last year. The pictures show that one is much larger than the other two. They came out of the woods to see what was going on in the river. They are on ice in the second picture.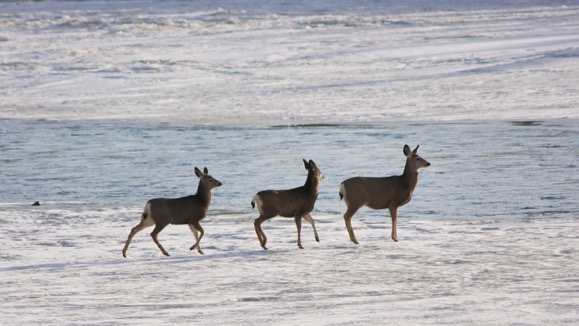 Testing the Ice II: ISO 400, 168mm, f/4.5, 1/2000
I was using my 70-300mm zoom lens without a tripod to get these shots. This lens does not have image stabilization. It was early morning with cloud cover so I had to use a large aperture to let as much light in as possible. If I were to come across this again I would be carrying my tripod or at the very least my monopod to allow me to use a smaller aperture and get a sharper image.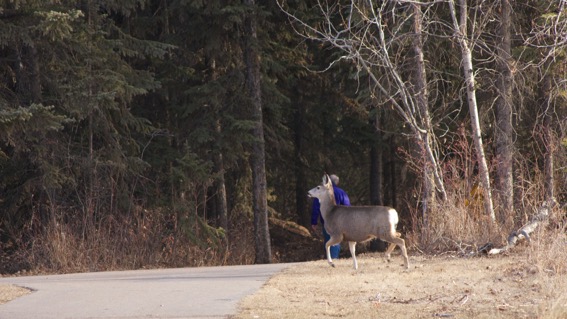 Close Encounter: ISO 400, 190mm, f/4.5 1/180
Mom, while on the river, heard this man walking on the trail. She is leading the other two who are not far behind across the trail into the much denser brush. I tried to follow them but they were much too fast or real good at playing hide and seek.
Returning Home
21/03/10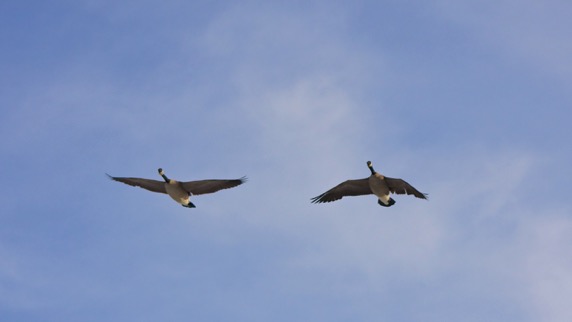 Flight: ISO 200, 81mm, f/4.5, 1/1000
The Canada Geese have returned to Canada from their vacation trip down to the USA. Like all Canadians, the geese like the warmer weather the USA has to offer in the winter.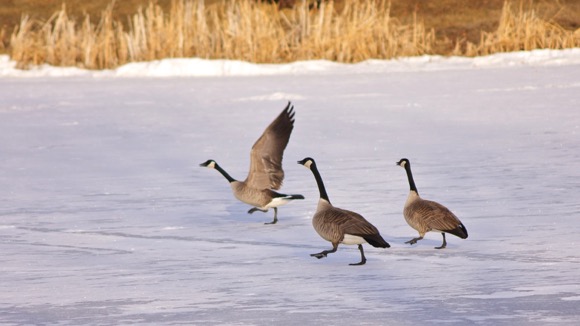 The Chase: ISO 200, 149mm, f/4.5. 1/500
As my previous post has mentioned there still is ice on most of the ponds and lakes in the area I live. The Red Deer River is just starting to break up were the current is the strongest. During my early morning photo walk I found these geese waiting for the morning sun to warm them on the Bower Ponds' frozen surface. Canada Geese are monogomous. They don't like to share and the pair in this picture must not like the third wheel because whenever she became too close they would give chase.
Tooth Sharpener
20/03/10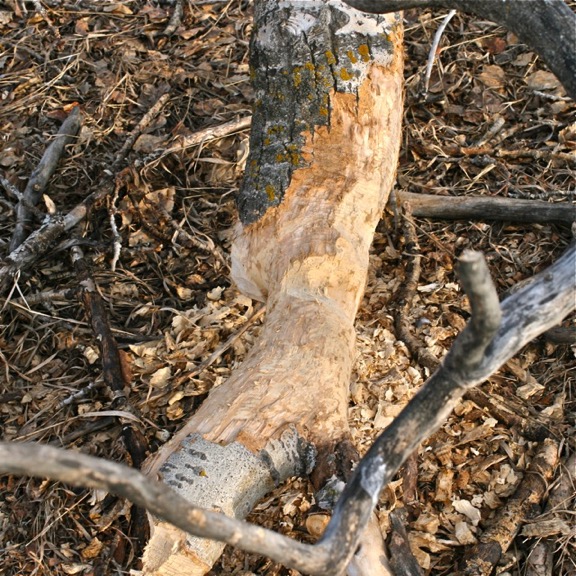 Beaver Stump: ISO 100, 35mm, f/8, 1/40
Went for a photo walk this morning at Red Deer's Bower Ponds. As I was driving home from work last night I seen that Canada Geese had arrived. A sure sign that spring is coming! I thought I could get some good pictures of the geese on the remaining ice on the ponds and river. The only water that isn't frozen is a narrow path going down the centre of the Red Deer River where the current is strong.
I came across this along the river bank looking for photo opportunities of geese. I didn't see any beaver but the shavings look fairly recent. A beaver's teeth never stop growing so that they don't wear down as they constantly gnaw on wood for food and protection.
I will post more images of my photo walk at Bower Ponds in the days ahead. Keep checking back!
Neighbour's Pet
10/05/09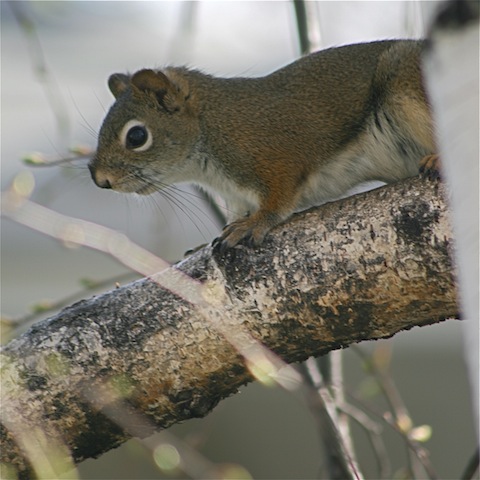 I took this shot from our front yard looking at the neighbour's tree. She feeds this squirrel peanuts and bird seed. She says he lives in our pine tree.