Hanging Out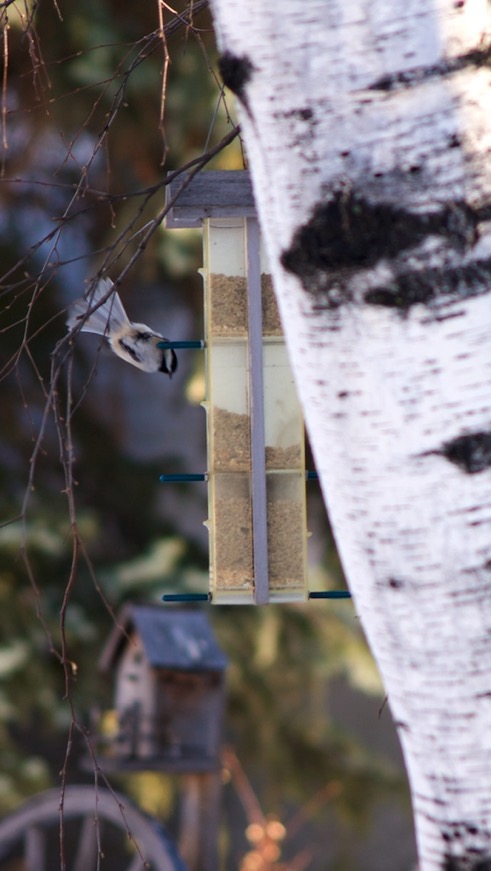 With the warm weather the birds become more active. This shot came because as I was doing a walk around the house last week and I swear I seen an owl high in the neighbour's tree. I did not have my camera with me so I had to run to the house and get the camera and attach my 70-300mm zoom lens.
By the time I got back to the tree the owl was gone and replaced by a noisy squirrel. So, as the saying goes your best camera is the one you always have with you. I didn't even have my cell phone with me at that time. Massive fail!
I did manage to get a few nuthatch and chickadee pictures when it was all said and done. I also got a couple of noisy squirrel pictures as well.