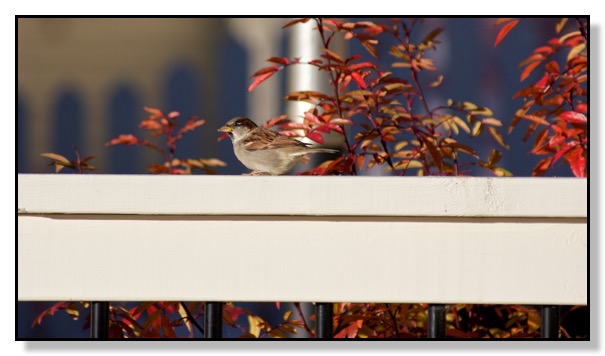 House Sparrow on the Fence
:
ISO 320, 240mm, f/4.5, 1/2000
My previous post I showed you the rose leaves on the ground. This post I will show you the ones still remaining on the bush.
It has been unseasonably warm here and the animals in our neighbourhood are taking full advantage of this. The house sparrows were playing in our backyard this morning paying me no attention.