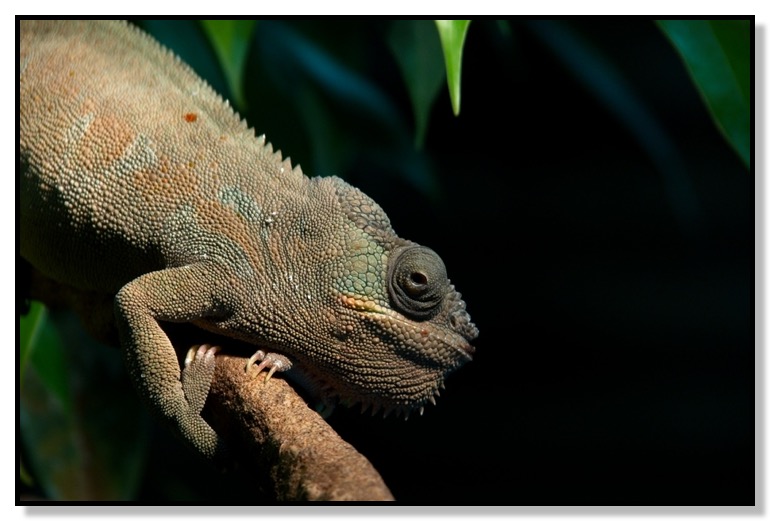 Calgary Zoo Chameleon:
ISO 800, 150mm, f/5.6, 1/400
Yesterday was a nice day to talk a walk in the park. So took a morning stroll at the Calgary Zoo.
Couldn't resist taking a picture of this little guy checking out the spectators behind the glass.
I think he saw me.