Nothing Says Spring Like Apple Blossoms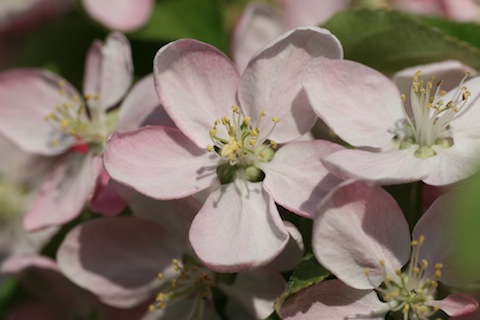 Our two apple trees are in blossom right now. I will probably hold back some pictures for later (Like in the winter and Fall!) The fragrance and the colour these trees give off make the backyard maintenance worth it.
This blossom is from the crab apple tree. As you can see the flowers are pinkish in colour. You can see a bud out of focus on the left (Hiding behind a bloom) and it is a deeper shade of pink.