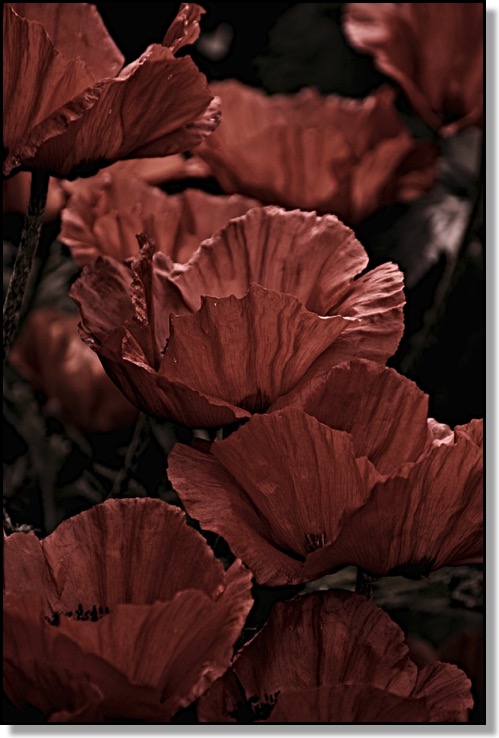 Poppies:
ISO 400, 250mm, f/4.5, 1/250
Remembrance Day is coming up. I have a few images I want to share this week in honour of this very important day.
Canadian physician and Lieutenant Colonel John McCrae wrote a poem called
"In Flanders Fields."
From this poem poppies have become a symbol of the sacrifices men and women have made during times of conflict.
The colour of the Remembrance Day poppy is significant as well. Red is a symbol of the bloodshed of trench warfare during World War I. In Canada, we wear the poppy close to our heart.
We grow poppies in our backyard garden and they alllow me to remember sacrifices whenever they bloom. These two images I am sharing today are identical. Top image is in colour and the bottom is in black and white.
It was interesting when I did some post processing work on the original image and discovered that the red colour turned to white, which is a symbol of peace, when converted to black and white.