Happy Easter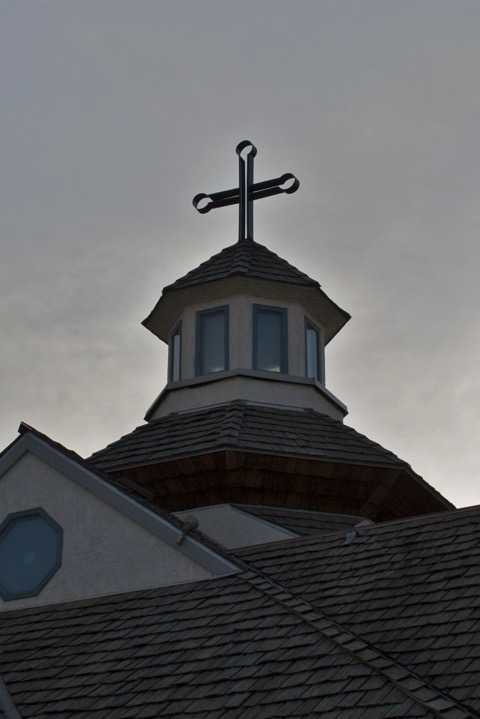 Good Friday Cross: ISO 200, 35mm, f/6.3 1/1250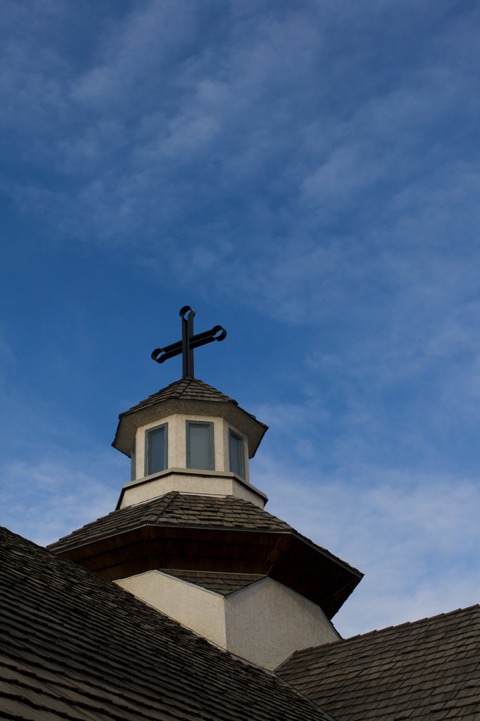 Easter Sunday Cross: ISO 200, 35mm, f/6.3, 1/800
I drive past this Ukranian Catholic Church a few times a week. It is about 8 blocks from our home. I keep saying to myself that I must stop and take a picture of the roof line. The church has a wooden shake roof and I find the crosses on top of the steeples quite unique.
Tonight I finally put thought to action! I stopped tonight as the sun was setting and the subject of the cross is fitting for an Easter Weekend journal entry.
Both of these images are taken within minutes of each other. One was taken looking West into the sun (Good Friday Cross) and the other taken looking East (Easter Sunday Cross).
People believe cameras take pictures. I see the camera as capturing light. How the light falls on a subject can drastically change the mood of your subject.
Hope you have a Happy Easter!