Early Spring?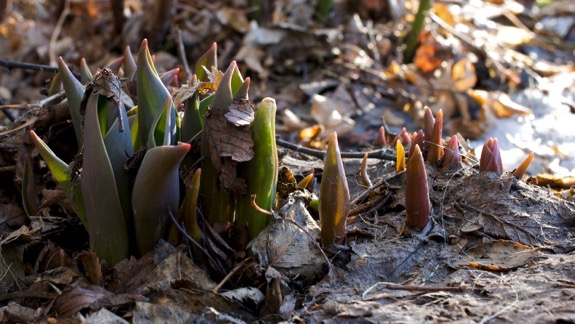 March 7 Tulips: ISO 200, 35mm, f/9, 1/25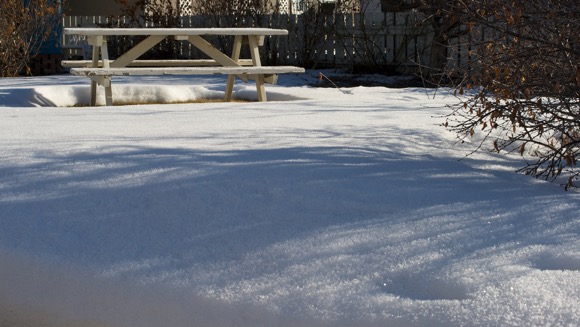 March 7 Backyard: ISO 200, 35mm, f/8, 1/640
As promised I bring you our tulips breaking earth during an Alberta, Canada winter. These photos were taken this morning with a temperature of minus 7 degrees Celcius. That's right it was well below freezing. Not a chance of Frost; a 100% guarantee of frost!
As you can see by the backyard picture there is still snow on 90% of our yard. In places it is over 6 inches deep! Mid day temperatures have been reaching the plus 5 to 9 range.
The tulips are in a garden along the back wall of our house. The back of the house faces south and catches the sun all afternoon. So the tulip bulbs are feeling the warmth and thinking it is time to come out and show their colours!
PS: They are calling for more snow early this week!