Reminds me of our Kitchen Table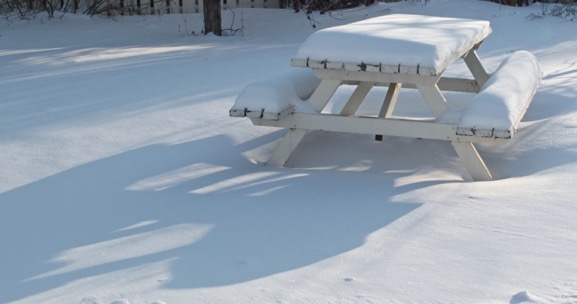 Well, I guess we will not be having a picnic in our backyard anytime soon. Not that we will want to when it has been averaging -15 C all week.
The title of the journal entry might be confusing unless I explain it here. Our kitchen table is the closest "drop off point" to our back door (The most used entrance to the house). After the accumulation of mail, flyers and my camera/lenses the table almost becomes unusable for its real true purpose.
I think the shadows on the ground look like some people are using the picnic table despite the snow. One is sitting on the right side and another is standing on the left. Maybe we have ghosts that cast shadows in our backyard.