Pushing my Luck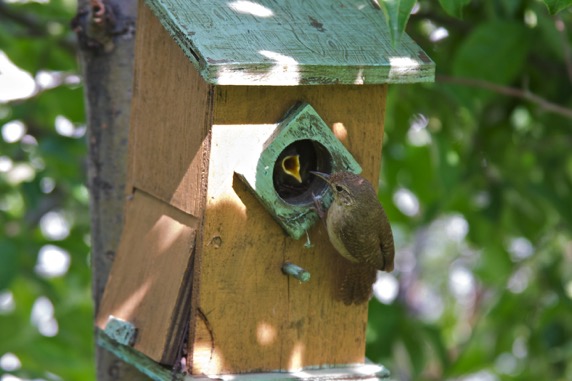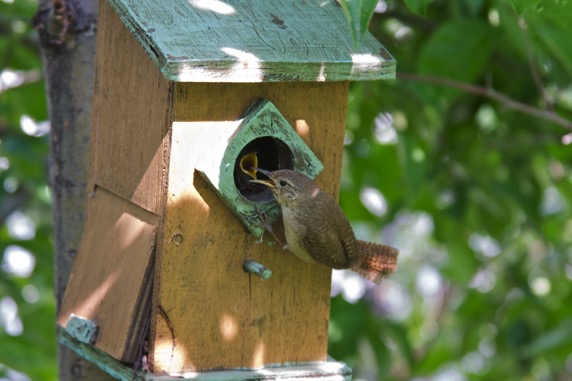 Open Wide:
ISO 400, 100mm, f/5.6, 1/30 (Same Settings for Both Pics)
Well the baby wren's are getting bigger. Parents are flying around looking for bugs to feed them every 5-10 minutes it seems.
The parents are very agitated when I peer into the apple tree to snap shots. I don't want to push my luck too much. I noticed my settings weren't the greatest on my camera. I didn't check them before I peered in. I should have set my aperture to around 8 or 11 but then I might have had to push up my ISO to get the faster shutter speed.
I bought a Kodak Playsport Video Recorder and have set it up to record the feedings. Video will follow shortly. From what I seen yesterday there is 3 baby birds in the house.
Update:
Here is the
Video Link
. I adjust the camera at the beginning and the babies hear the rustle of the leaves and pop their beaks out real quick then Mom comes and makes her warning call. At the end of the clip she comes back and feeds the kids.