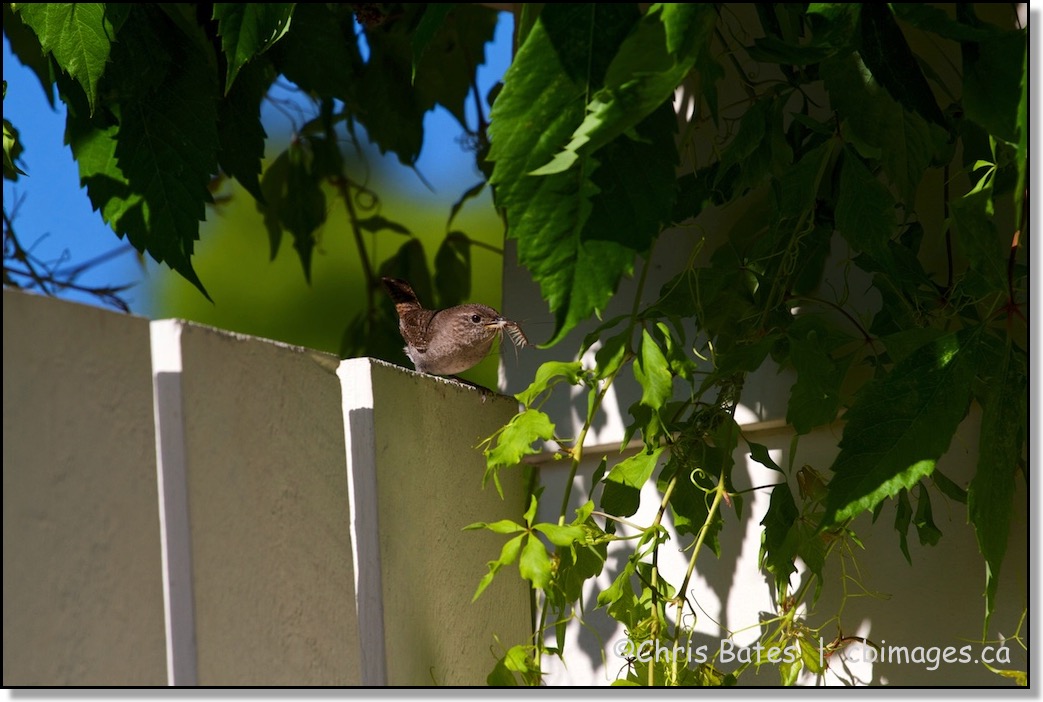 Breakfast Time
:
ISO 200, 200mm, f/6.3, 1/1600
I set up a bunch of bird houses in our backyard a few years ago. Every year but the last a wren pair had used one of them to start a new family. This year I was losing hope that they would again not use a house . It seemed they were busy building a nest in the neighbours' trees.
Last week the wrens were getting agitated whenever someone or something invaded our backyard. Watching the wrens revealed that they had set up a nest in the birdhouse I set up in our garage side garden.
I got this image by sitting down on the lawn waiting for the wren to take its usual path from the back fence to the bird house. As you can see by the picture the bug is almost as big as this small bird. I also took the shot mid morning so that the low sun would illuminate the garden and bird.