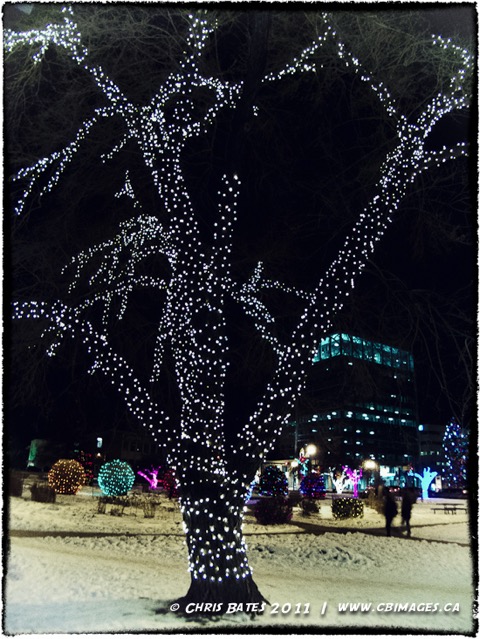 Christmas in the Park
: Red Deer, Alberta, Canada
This was taken the same night as the previous image. This is facing west at the Red Deer City Hall gardens.
In the summer it is quite the sight with roses and perennials.
In the winter, the city covers the trees, bushes and shrubs with lights. People are always strolling the pathways to get a closer look.