You Know You are Canadian When...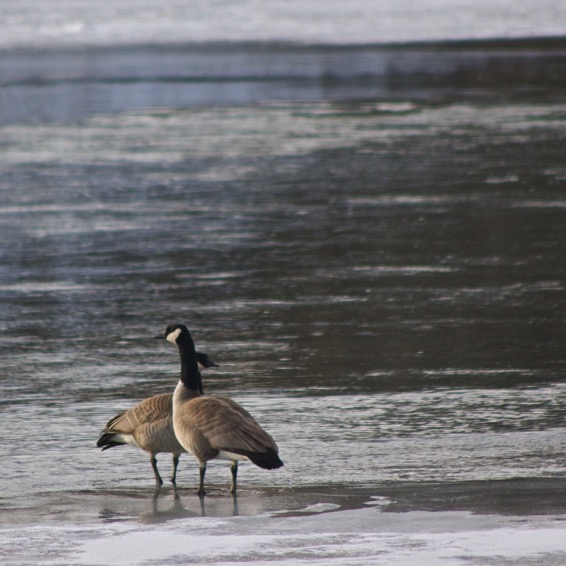 Two Geese: ISO 200, 263mm, f/5.6, 1/750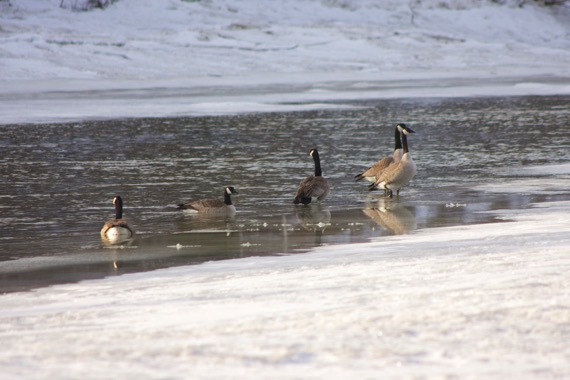 Morning on the Ice Flow: ISO 200, 263mm, F/5.6, 1/250
This is the last of the shots from last weekend. These Canadian Geese are in the Red Deer River.
Not sure how they do it as there is no warm down on their feet. I know if you or I were to attempt this we would be in the hospital getting treated for hypothermia and frostbite. This is their safe haven from predators. If anyone would get to close they would just launch themselves into the river and wait it out. BBbbbrrrrr!
On my drive home from work this evening I noticed the ice is almost gone. There are sections where it still might be 10 feet out from the shore. But on the most part the ice only remains where the sun doesn't shine on the river banks. I also noticed that the number of geese have diminished. They must have continued their journey north.