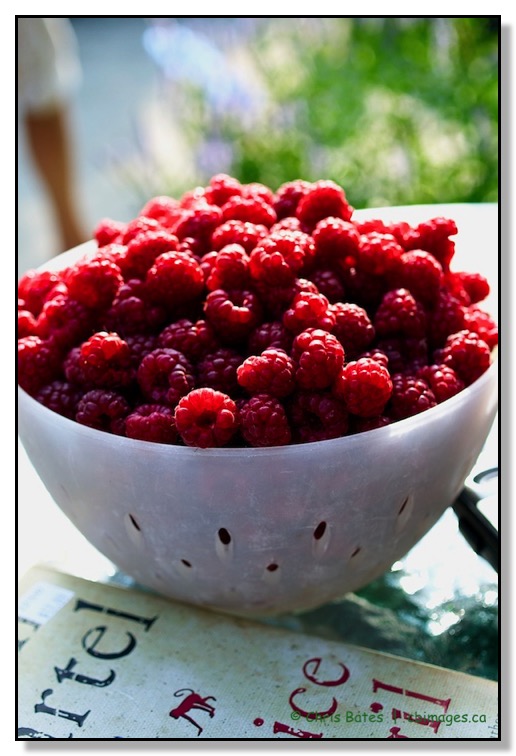 Bowl of Raspberries:
ISO 200, 35mm, f/3.5, 1/500
So far this summer we have had a couple of weeks of very warm weather. The raspberries in our backyard garden have ripened overnight. I picked these tonight and I could have filled another two containers this size.
After posting this entry I will be grabbing the ice cream. Bon Appetit!!