Nothing Like Comfy Slippers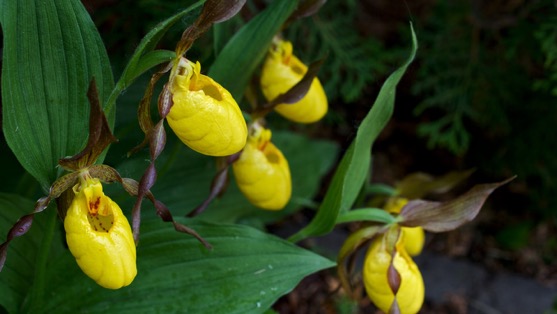 Lady Slippers:
ISO 200, 35mm, f/5.6, 1/60
Just got back from a trip to Ontario, Canada visiting my parents. I was hoping while we were gone that I would not miss the annual Lady Slipper bloom under our front yard's cedar tree.
Every year we get more flowers. This year we have 7 flowers pop up. Last year we had 4.