Nothing Like Comfy Slippers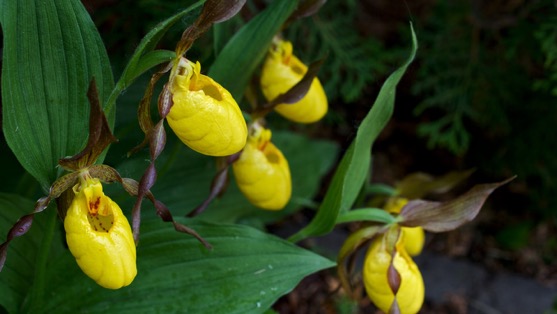 Lady Slippers:
ISO 200, 35mm, f/5.6, 1/60
Just got back from a trip to Ontario, Canada visiting my parents. I was hoping while we were gone that I would not miss the annual Lady Slipper bloom under our front yard's cedar tree.
Every year we get more flowers. This year we have 7 flowers pop up. Last year we had 4.
Wet Slipper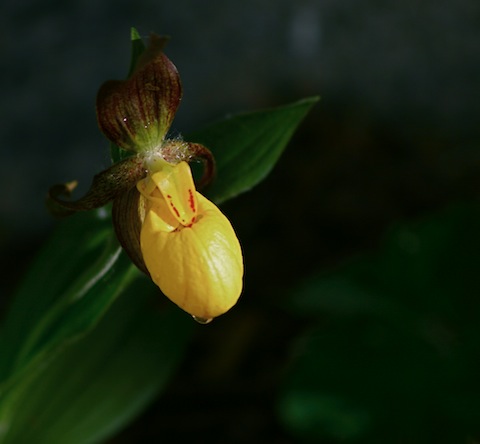 I came across this picture from earlier this summer and it reminded me of the couple of weddings we have attended so far this year. The latest of which was last weekend in Fort MacLeod. It is a picture of a Lady Slipper that comes out every year under our pine tree. We also have a group that come up under our front cedar tree of which I have posted earlier.