A Walk in the Park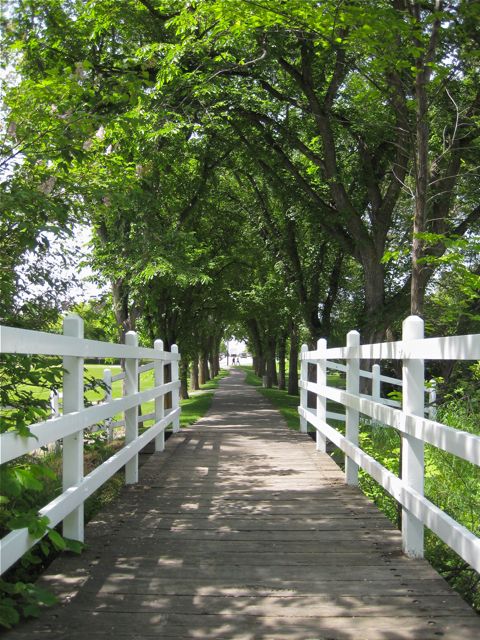 Walk in the Park:
ISO 200, 5.8mm, f/8, 1/100
Had to go to City Hall yesterday and pay property taxes. It is about a 10 minute walk from the house.
I took our point and shoot camera with me as it was pretty hot and didn't want the added weight of my DSLR and the added stress of not bringing along the right lense.
This park is on the way to downtown. If your eye follows the path you are looking into downtown Red Deer, Alberta.