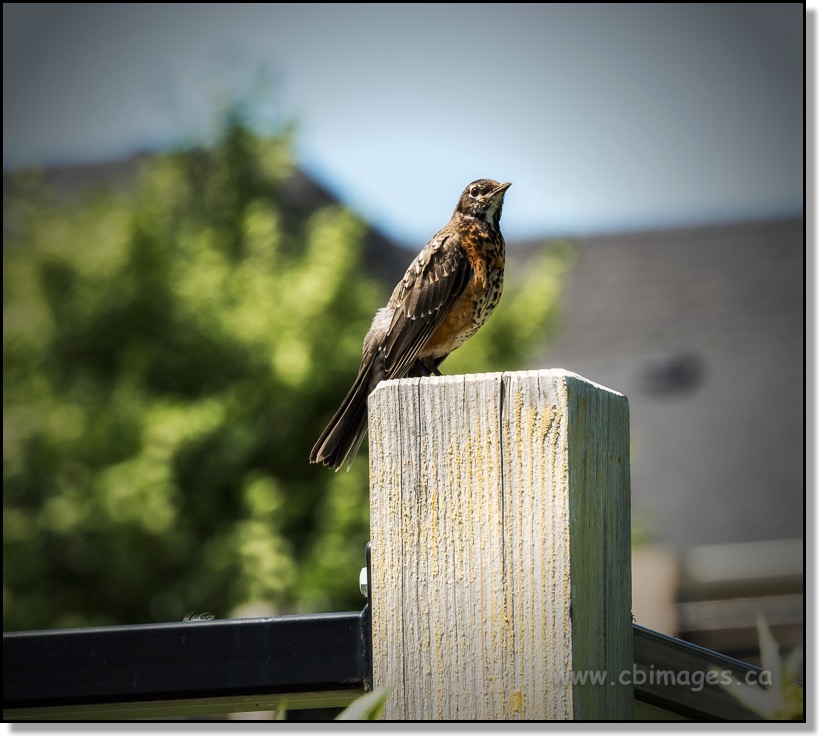 Juvenile Robin
:
ISO 200, 210mm, f/7.1, 1/500
There is a man made marsh in our neighbourhood park system. I went to snap some photos of blackbirds and waterfowl this afternoon.
One rule of photography is always look behind you to see what you are missing. I took a look behind me and this young Robin was checking me out atop of a fence post.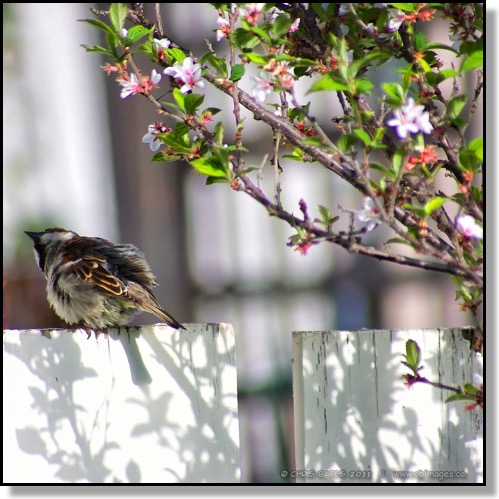 House Sparrow fluffing up his feathers
:
ISO 200, 320mm, f/5.6, 1/1500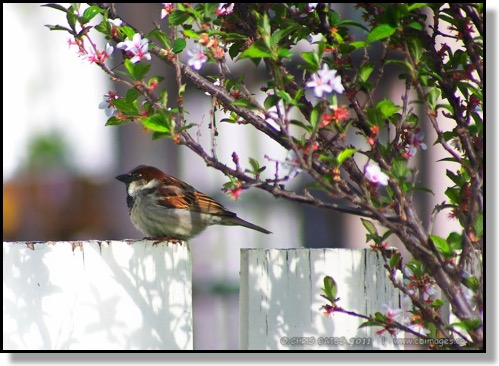 Sitting on the Fence
:
ISO 200, 320mm, f/5.6, 1/1500
Spring feels like it is finally here. The birds are out playing and enjoying the new foliage.
The above shots are of the same male house sparrow. Enjoying the sun while sitting on our fence.
April Snow
:
ISO 100, 18.2mm, f/4.5, 1/400
The snow up until today had pretty much melted in our backyard. The tulips are starting to peak through the soil waiting to unleash their spring colours and this happens!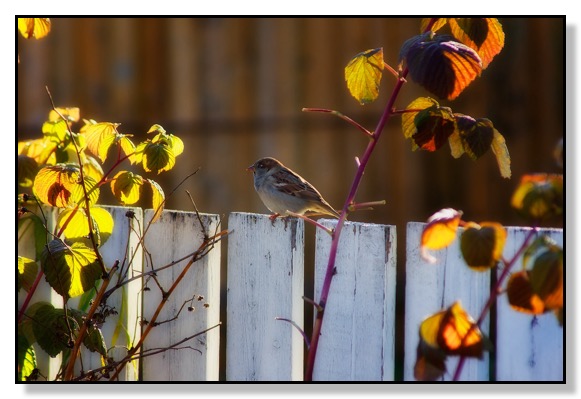 Warm Sunset:
ISO 320, 170mm, f/5.6, 1/250
Some visitors did not like my last post. It was sad but that is how nature works. I had no hand in but just document what I see.
This is not a winter image but needed to show that with the bad comes good.
This is a lone house sparrow visting our backyard and the remaining raspberries and enjoying the warmth of a fall sunset.
A Walk in the Park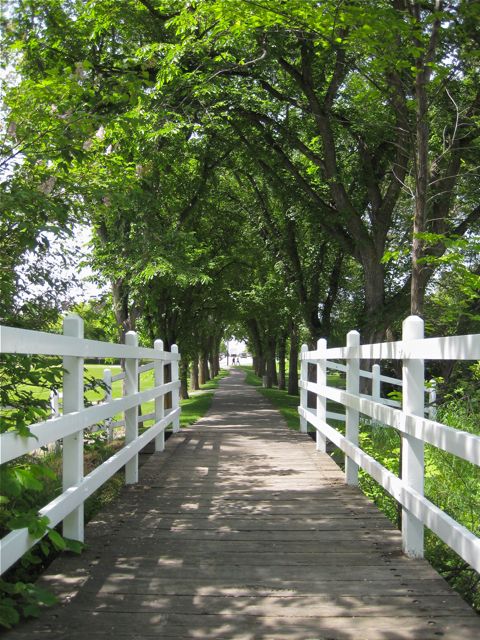 Walk in the Park:
ISO 200, 5.8mm, f/8, 1/100
Had to go to City Hall yesterday and pay property taxes. It is about a 10 minute walk from the house.
I took our point and shoot camera with me as it was pretty hot and didn't want the added weight of my DSLR and the added stress of not bringing along the right lense.
This park is on the way to downtown. If your eye follows the path you are looking into downtown Red Deer, Alberta.
One Year Anniversary
26/04/10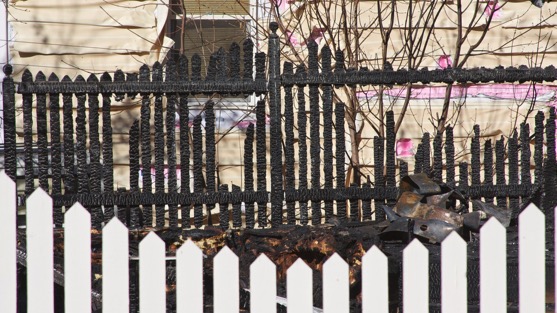 Neighbour's Fence: ISO 200, 135mm, f/8, 1/350
A year ago today I started this Photo Web Journal. I needed an outlet for my passion of photography. I didn't have much motivation for taking photos when they stayed on my hard drive collecting dust.
My very first post was a picture of our shared white picket fence with snow covered peaks. As you can see this fence isn't snow covered. Our neighbours had a fire that destroyed most of their home on Good Friday. This is a shot of their fence as seen from our backyard. You can see more of the story at their website www.rebuildtheanderosa.com
I want to thanks the many visitors that come to my website. An average month I get over 100 visits. Just under half of those visits come from the Red Deer area but I do get people stopping by from all over the world.
Isn't April Known for Showers?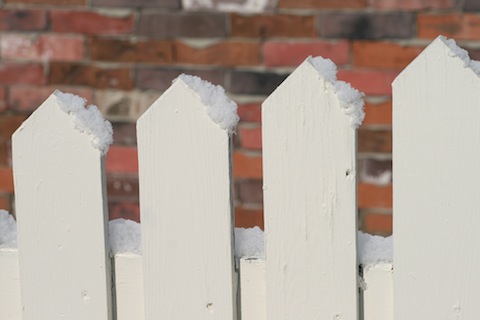 End of April and we are still experiencing the wonders of snow.