27/04/10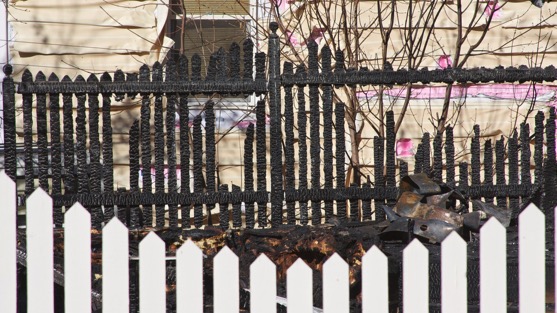 Neighbour's Fence: ISO 200, 135mm, f/8, 1/350
A year ago today I started this Photo Web Journal. I needed an outlet for my passion of photography. I didn't have much motivation for taking photos when they stayed on my hard drive collecting dust.
My very first post was a picture of our shared white picket fence with snow covered peaks. As you can see this fence isn't snow covered. Our neighbours had a fire that destroyed most of their home on Good Friday. This is a shot of their fence as seen from our backyard. You can see more of the story at their website www.rebuildtheanderosa.com
I want to thanks the many visitors that come to my website. An average month I get over 100 visits. Just under half of those visits come from the Red Deer area but I do get people stopping by from all over the world.