Returning Home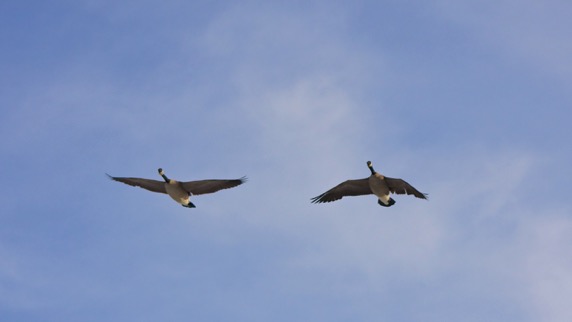 Flight: ISO 200, 81mm, f/4.5, 1/1000
The Canada Geese have returned to Canada from their vacation trip down to the USA. Like all Canadians, the geese like the warmer weather the USA has to offer in the winter.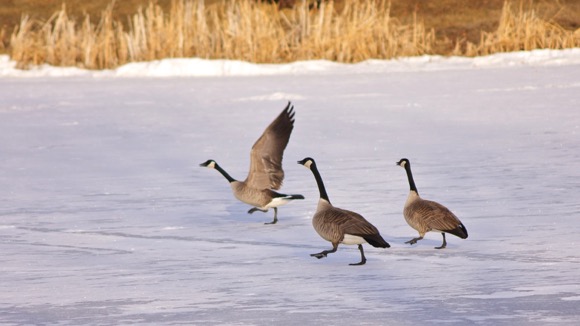 The Chase: ISO 200, 149mm, f/4.5. 1/500
As my previous post has mentioned there still is ice on most of the ponds and lakes in the area I live. The Red Deer River is just starting to break up were the current is the strongest. During my early morning photo walk I found these geese waiting for the morning sun to warm them on the Bower Ponds' frozen surface. Canada Geese are monogomous. They don't like to share and the pair in this picture must not like the third wheel because whenever she became too close they would give chase.