Beautiful Day Yesterday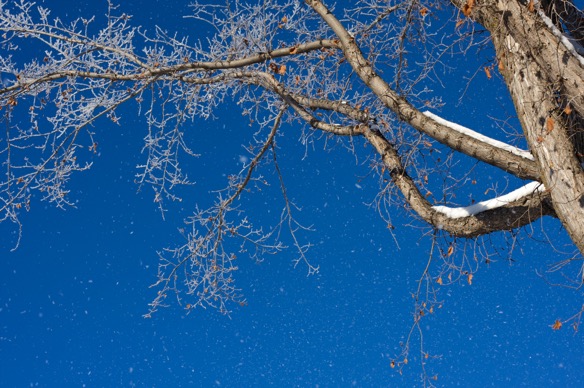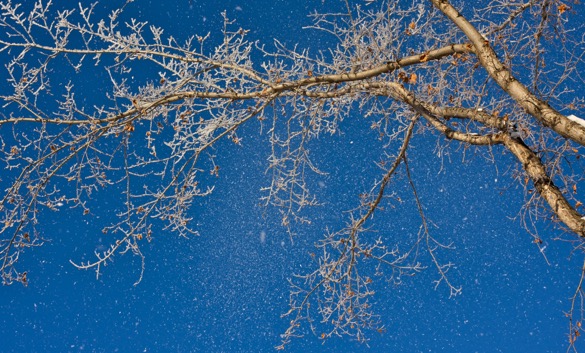 Merry Christmas to all!
Yesterday was a beautiful day in so many ways. Woke up to Santa's presents and Mother Nature's present of a nice covering of Hoar Frost.
This was taken in the front yard looking up at the trees that create a canopy over our street. Not a cloud in the sky so the sun was catching the hoar frost on the trees. A slight wind was brushing the frost off causing it to fall to the ground.