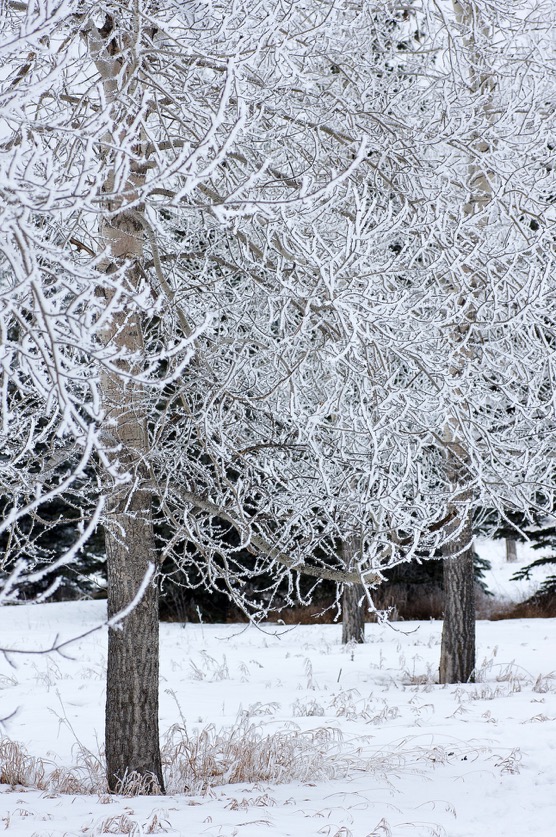 Three Trees: ISO 200, 90mm, F5.6, 1/350
The amount of fog and Hoar's Frost we have received this winter has to be a record. Mother Nature has thrown some more fog on us the last few days.
This shot was taken at the end of January. I took a drive to the bottom of the hill on which we live and visited the Kerry Wood Nature Centre. I have heard a lot of this place and yet have never visited. Like today, there was lots of moisture in the cold air causing a heavy coating of Hoar's Frost.
Also with the heavy fog there is no way for the sun to cast any shadows. This was taken around 1:00 PM. It was like I was taking pictures in a giant soft box.
This image has not been converted to black and white.