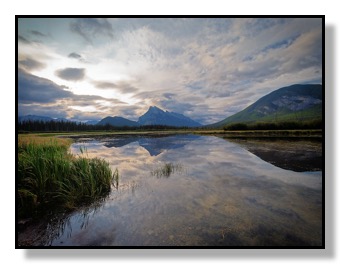 Vermillion Lakes Sunrise, Banff National Park
:
ISO 400, 7mm, f/3.5, 1/1600
Took this image one morning last summer before all the tourists were awake. It was very peaceful. A summer storm was forecasted for later that morning. I was capturing the dramatic sky and the beginning of this storm.