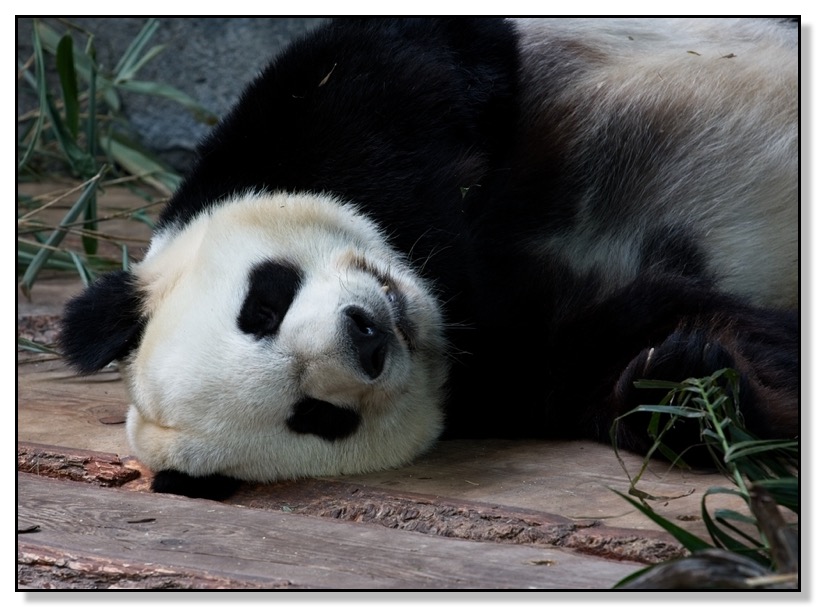 Sleepy Panda at the Calgary Zoo
:
ISO 320, 200mm, f/5.6, 1/90


The Calgary Zoo recently became the new home of some Panda Bears.
We finally got to see them last month. I am not quite sure what all the excitement is about. They just seem to eat and sleep. But they do look quite cuddly!