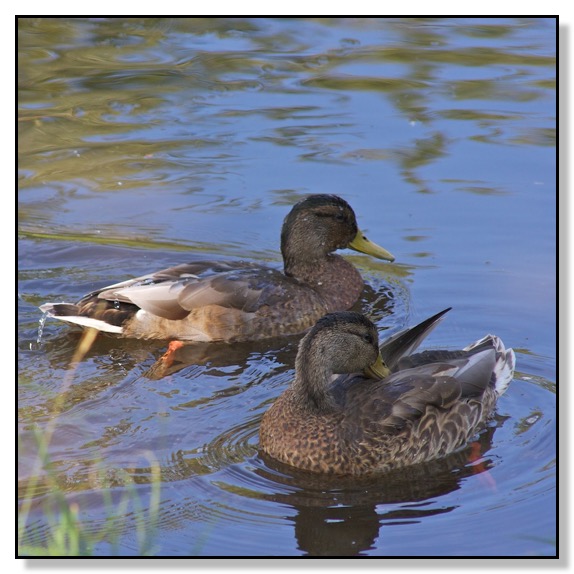 Like Water off a Ducks Back:
ISO 400, 190mm, f/6.7, 1/350
Fall is here. I have seen Canada Geese flying south for the winter.
I took this in August at Bower Ponds in Red Deer. These ducks are pretty tame and you can get pretty close to them. These two might already be headed south for the winter as this shiny pond will soon become a cold hard surface in a few months.