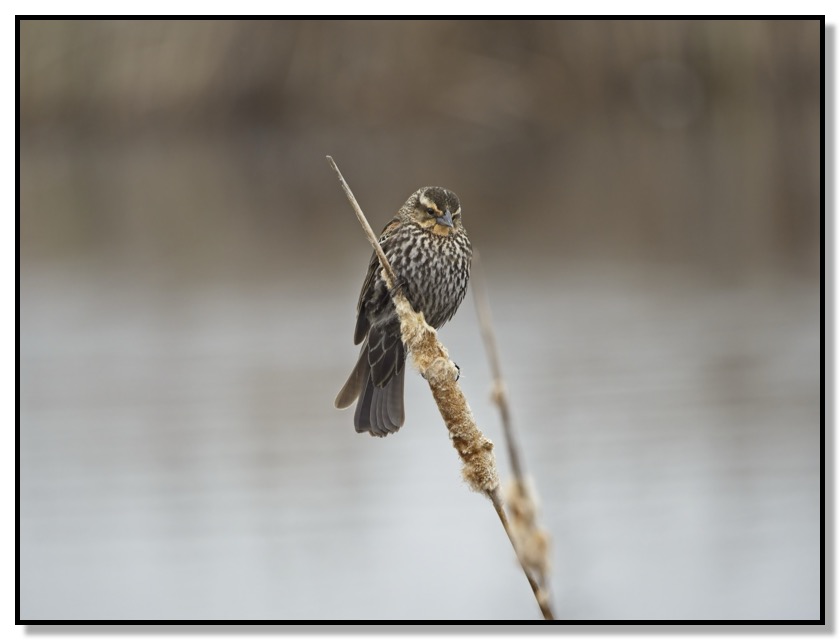 Female Red Winged Blackbird
:
ISO 500, 400mm, f/6.3, 1/500
It has been a long time since my last post. I realize that I need to take the time for this hobby of mine.
This was taken in the spring of the busy pond life at a local conservation area in the Quinte region. This mom was keeping a close eye her juvenile forage for food.