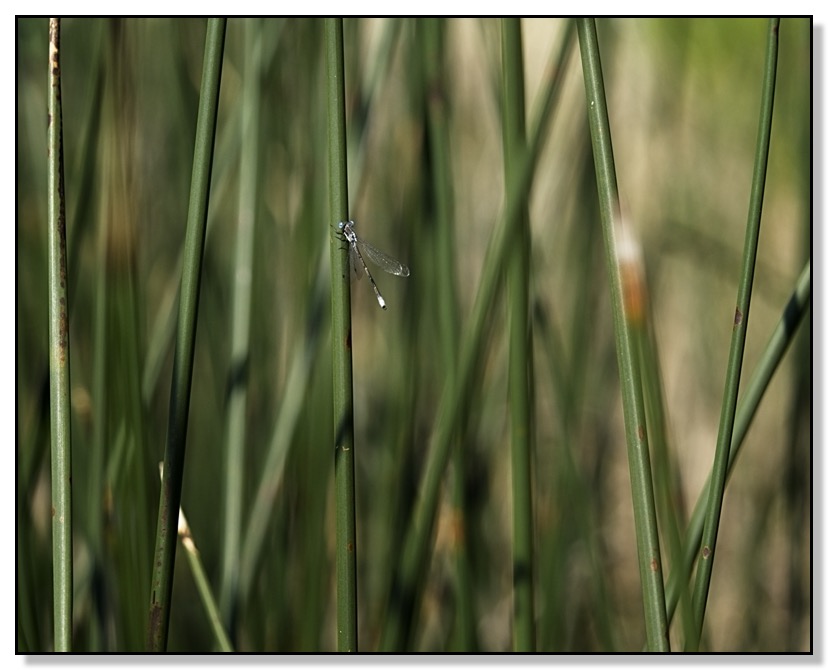 Blue on Green
:
ISO 200, 87mm, f/4.0, 1/1600
This was taken at Elizabeth Hall Wetlands in Lethbridge, Alberta. A blue eyed dragon fly resting in the marsh.
Wind was blowing pretty good the day I took this. Hard to get a sharp photo.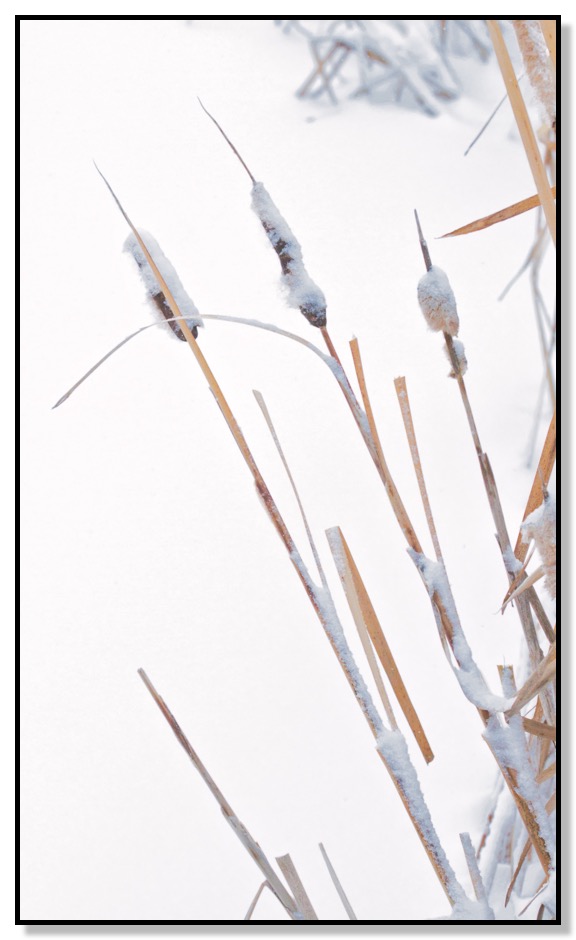 Snowy Cat Tails:
ISO 12800, 81mm, f/5.6, 1/4000
We are experiencing a very long cold snap here in the "Great White North."
We had an unusually warm January but February has given us a bit of a shock with an extended period of negative double digit temperatures (in degree Celsius.)
News agencies are calling it a "Polar Vortex" but I am just calling it a typical Canadian winter.
This picture of a local pond was taken early December 2018 when it was warm enough to take a walk without risk of losing your fingers or nose and a fresh coat of snow had fallen. These cat tails are also waiting for spring and the warmer weather it promises.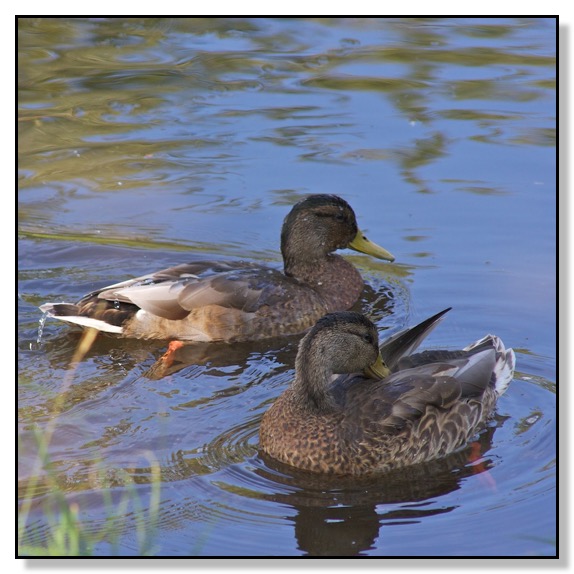 Like Water off a Ducks Back:
ISO 400, 190mm, f/6.7, 1/350
Fall is here. I have seen Canada Geese flying south for the winter.
I took this in August at Bower Ponds in Red Deer. These ducks are pretty tame and you can get pretty close to them. These two might already be headed south for the winter as this shiny pond will soon become a cold hard surface in a few months.