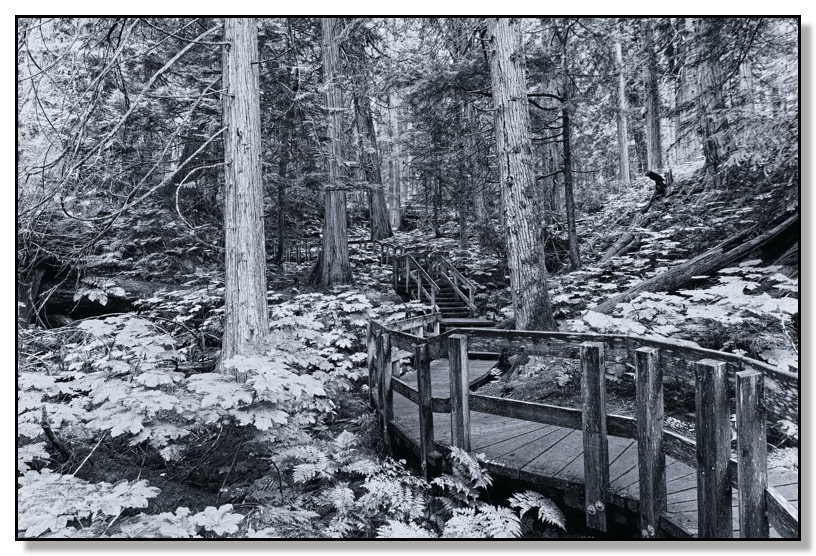 A Walk in the Woods (Revelstoke National Park)
:
ISO 800, 15mm, f/5.0, 1/50
This is a picture from last fall. Taken the same day as the Stellar Jay in Revelstoke National Park posted earlier.
It was a great easy hike through the thick forest by way of a boardwalk. If not for the boardwalk you would almost think you were walking in a magical place with no civilization around.