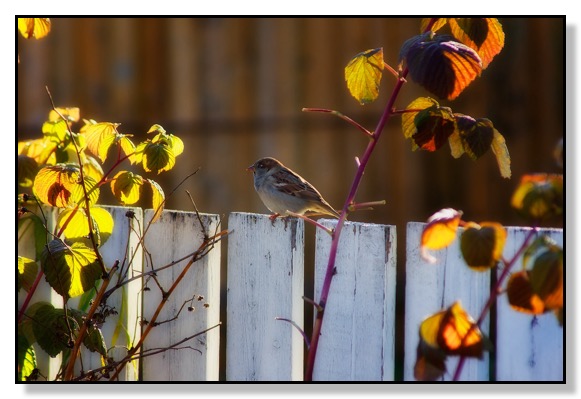 Warm Sunset:
ISO 320, 170mm, f/5.6, 1/250
Some visitors did not like my last post. It was sad but that is how nature works. I had no hand in but just document what I see.
This is not a winter image but needed to show that with the bad comes good.
This is a lone house sparrow visting our backyard and the remaining raspberries and enjoying the warmth of a fall sunset.