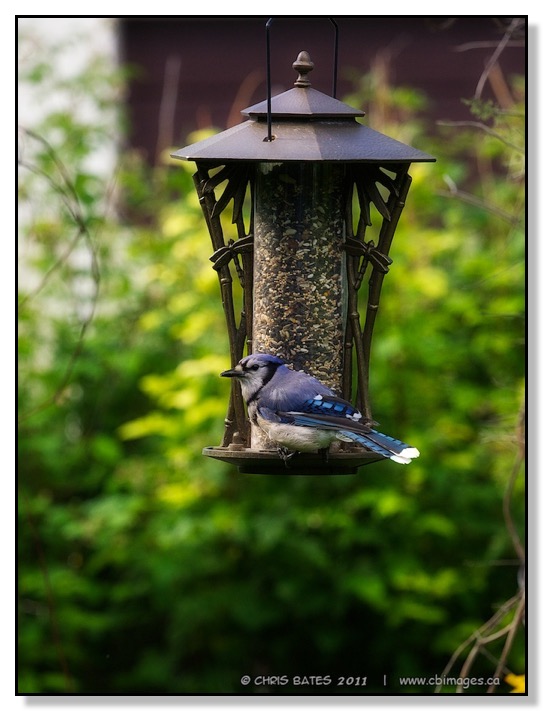 Mine, All Mine
:
ISO 400, 163mm, f/4, 1/1000
We bought a new type of seed that supposedly attracts more types of birds to the feeder. The only problem is it that it is attracting Crows and Magpies which in turn scare away the smaller more colourful birds that I want to attract.
I was sitting on our deck and noticed a pair of Blue Jays (Not from Toronto) flying to the feeder to find some food. They are not so scared of the Magpies and Crows.
The Jays are kind of like dogs with their bones. They tend to hide their food for consumption later on. In the spring when cleaning out the eaves trough or replanting our planter boxes it is common to find peanuts hidden amongst the dirt/compost. Not sure how they remember where they hid it.