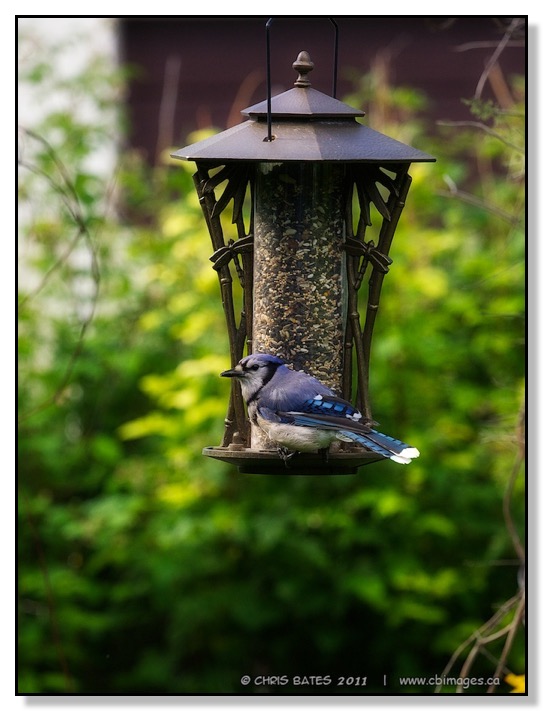 Mine, All Mine
:
ISO 400, 163mm, f/4, 1/1000
We bought a new type of seed that supposedly attracts more types of birds to the feeder. The only problem is it that it is attracting Crows and Magpies which in turn scare away the smaller more colourful birds that I want to attract.
I was sitting on our deck and noticed a pair of Blue Jays (Not from Toronto) flying to the feeder to find some food. They are not so scared of the Magpies and Crows.
The Jays are kind of like dogs with their bones. They tend to hide their food for consumption later on. In the spring when cleaning out the eaves trough or replanting our planter boxes it is common to find peanuts hidden amongst the dirt/compost. Not sure how they remember where they hid it.
Baby Jay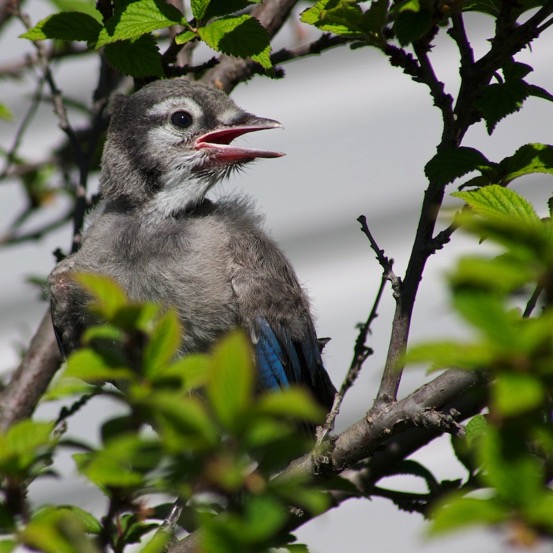 Baby Jay:
ISO 400, 240mm, f/8, 1/1500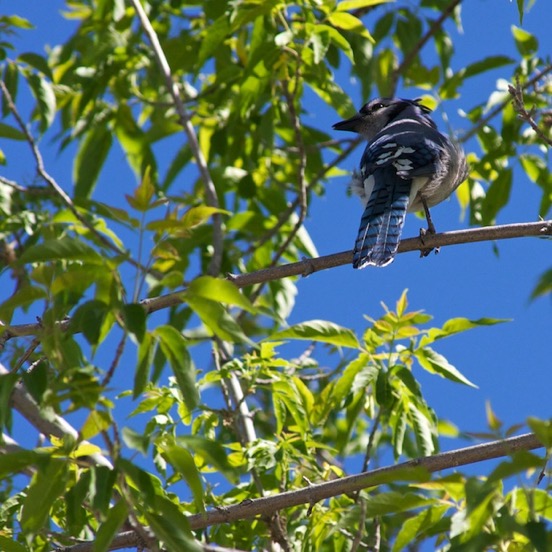 Proud Parent:
ISO 400, 190mm, f/8, 1/500
I came home from work this evening and Angela told me we had company playing in our backyard.
We had from what we could see were three baby Blue Jays and the two proud parents. It seemed the babies were being taught to fly. The baby that was closest to the ground didn't seem to have the knack for flight yet. She needed some encouragement from her parents.
The bottom picture is of the protective parent keeping an eye on the situation from high above.