Baby Jay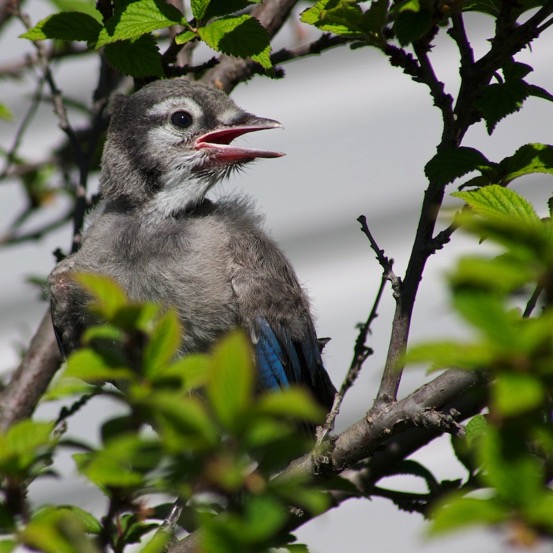 Baby Jay:
ISO 400, 240mm, f/8, 1/1500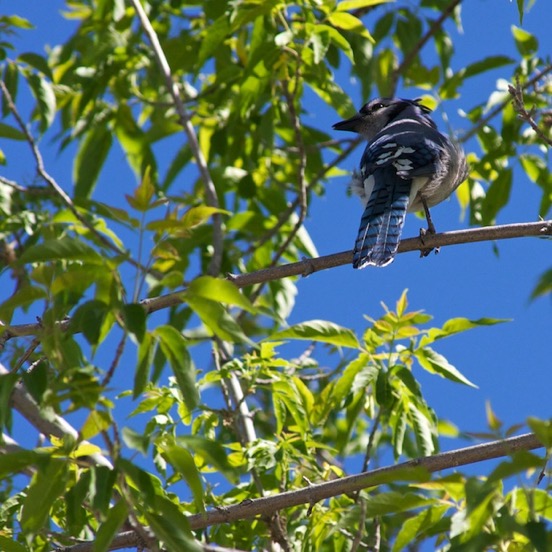 Proud Parent:
ISO 400, 190mm, f/8, 1/500
I came home from work this evening and Angela told me we had company playing in our backyard.
We had from what we could see were three baby Blue Jays and the two proud parents. It seemed the babies were being taught to fly. The baby that was closest to the ground didn't seem to have the knack for flight yet. She needed some encouragement from her parents.
The bottom picture is of the protective parent keeping an eye on the situation from high above.