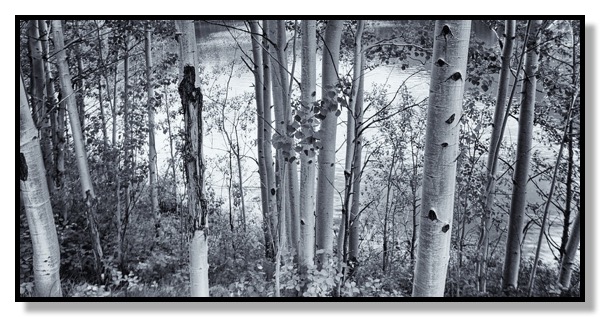 Poplar Stand at Mt. Lorette Pond
:
ISO 800, 15mm, f/4.5, 1/1000
This is a stand of Trembling Aspens in Kananaskis Country, Alberta, Canada. The backdrop is a pond.
Keeping with the black and white from my previous post, thought I would add this to my collection. The aspen bark takes on a silvery tone.