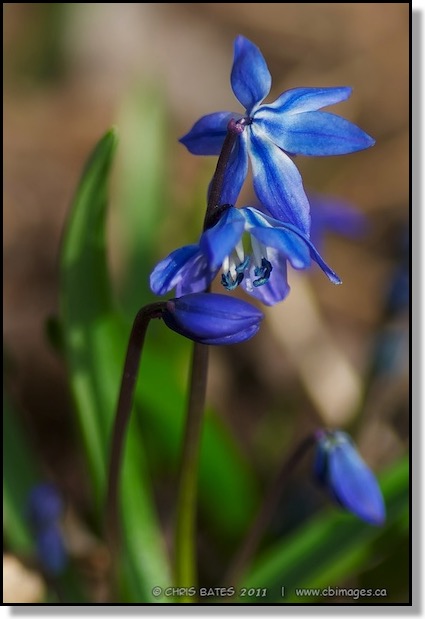 Sign of Spring
:
ISO 100, 90mm, f/2.8, 1/1000
Spring is finally here! These are the first of the flowers from our gardens to bloom from the long hard winter.
Not sure what these flowers are called. They are very tiny and come in blue or white. I took some pictures of the white flowers but since the last few images contained a lot of white snow thought I would stick to some colour!