Supernova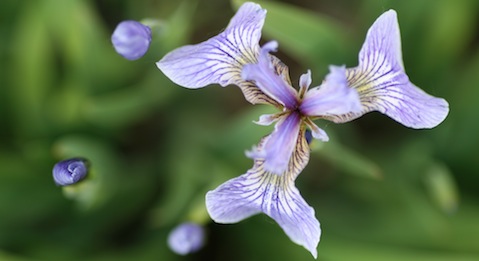 This is a picture of an Iris and some heads ready to bloom. Shot straight down. These are little Iris' no bigger than the palm of my hand compared to the purple Iris' shown earlier which would be hard to fit in a hand.
Deep Purple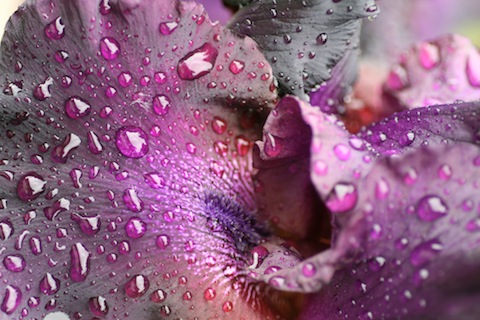 Our iris' are in bloom now. We have a nice bunch of purple iris' by our back door. I took this shot during a short afternoon rain sprinkle. It is still dry here so that is why I said sprinkle.
When the light hits the iris' just right you kind of get an iridescent display of colour. I tried to capture it in this picture.