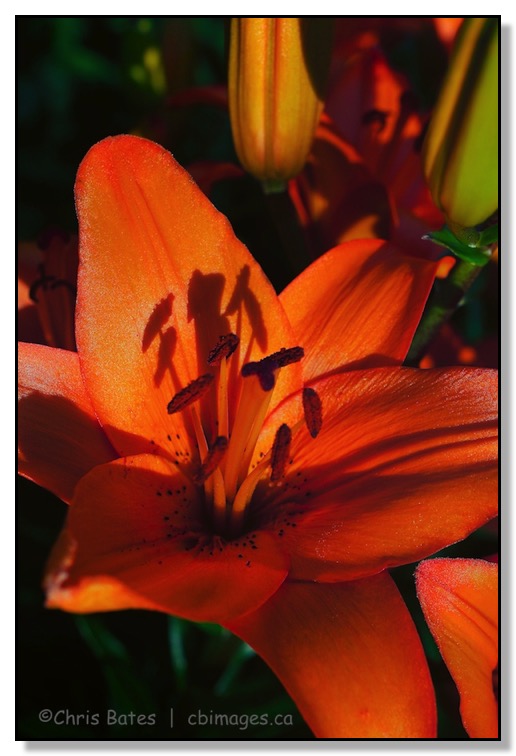 Orange Lily
:
ISO 200, 35mm, f/5.6, 1/800
Our neighbour over the last couple of years has given us lilies to plant in our garden. I guess they multiply rapidly and she doesn't like to waste flowers. I believe she sees them as a major investment.
This year they have finally bloomed and there is an abundance of them. I cheated by adding a little Miracle Grow a few times.
This was taken a couple of evenings ago as the sun was setting. I was trying to capture the shadows of the stamen and carpel of the plant. See Mom, I paid attention in science class!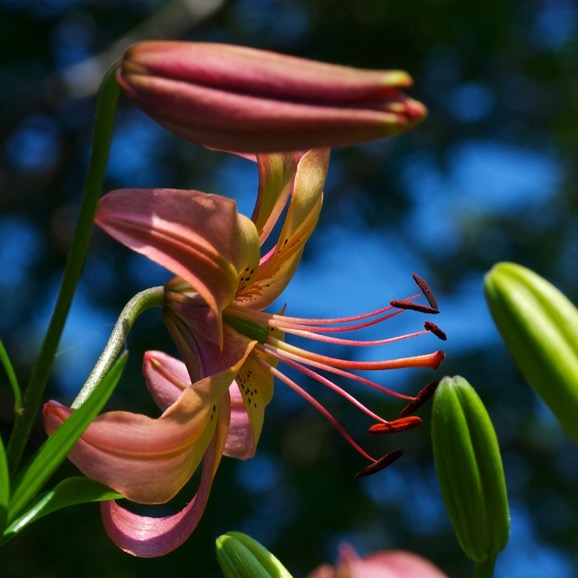 Stigma, Style and Stamens:
ISO 200, 90mm, f/9.5, 1/125
The height of summer is upon us. With the warmer temperatures our Lilies have decided to start blooming.
Not sure what type this is but the flowers hang almost facing down. I had to lie on my back to get this shot.