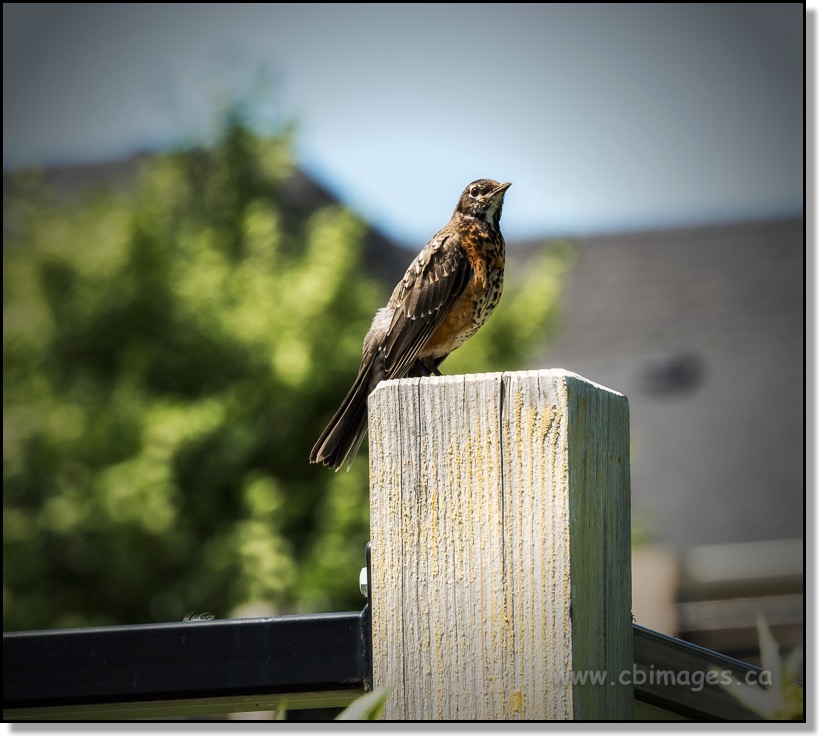 Juvenile Robin
:
ISO 200, 210mm, f/7.1, 1/500
There is a man made marsh in our neighbourhood park system. I went to snap some photos of blackbirds and waterfowl this afternoon.
One rule of photography is always look behind you to see what you are missing. I took a look behind me and this young Robin was checking me out atop of a fence post.