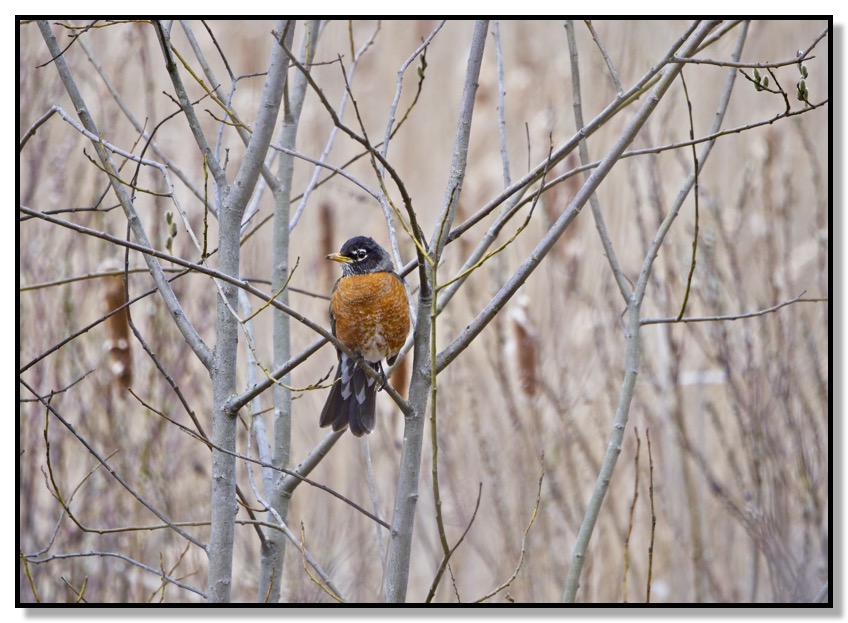 Watchful Robin:
ISO 800, 400mm, f/6.3, 1/1000
This photo is from the same walk along the fence line in Quinte West last Sunday. I believe it is a different Robin than the one in the previous post.
This one was watching me from afar. Making sure I was doing nothing more than admiring the spring weather with my camera.