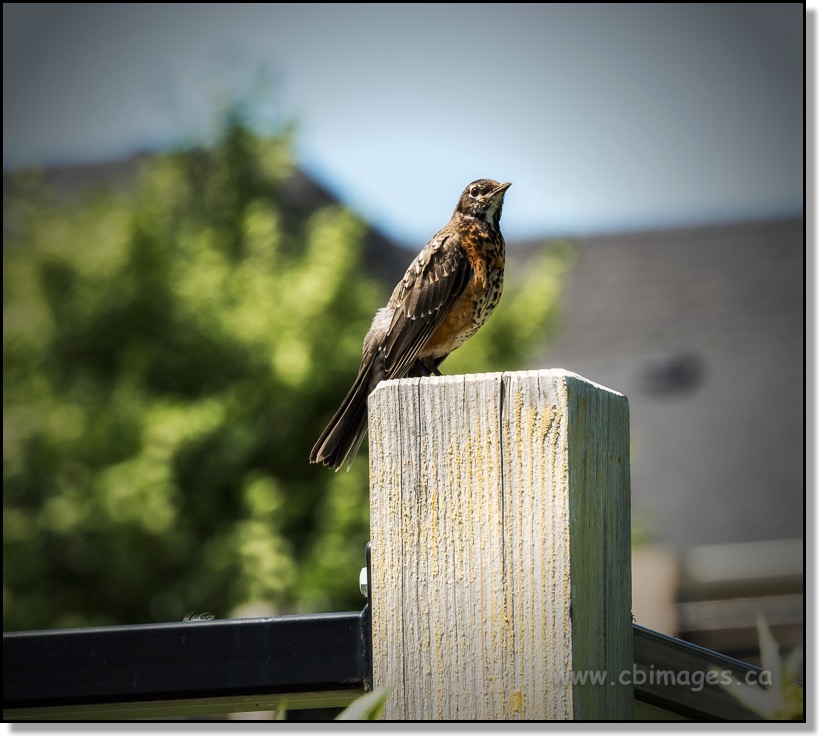 Juvenile Robin
:
ISO 200, 210mm, f/7.1, 1/500
There is a man made marsh in our neighbourhood park system. I went to snap some photos of blackbirds and waterfowl this afternoon.
One rule of photography is always look behind you to see what you are missing. I took a look behind me and this young Robin was checking me out atop of a fence post.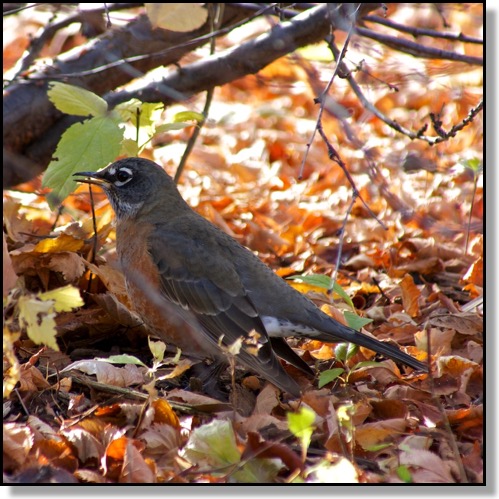 American Robin with Autumn Leaves:
ISO 400, 270mm, f/6.7, 1/180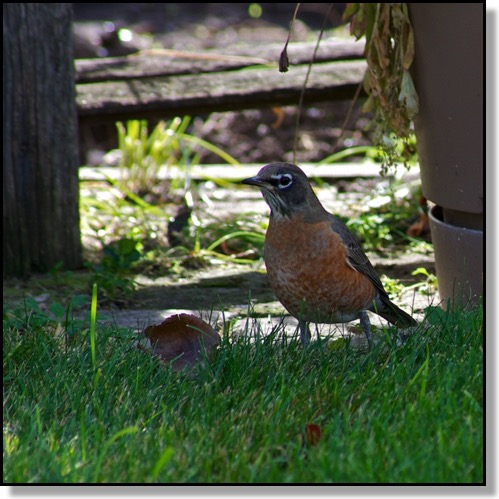 American Robin:
ISO 400, 270mm, f/6.7, 1/180
A sure sign of spring is when the Robins return to our yard.
Wait a minute, it's autumn!
We are still experiencing warm weather and it must be fooling the robins playing in our yard.
The parents may have returned with their spring babies to show them where they were born so that they will all return to us next spring.