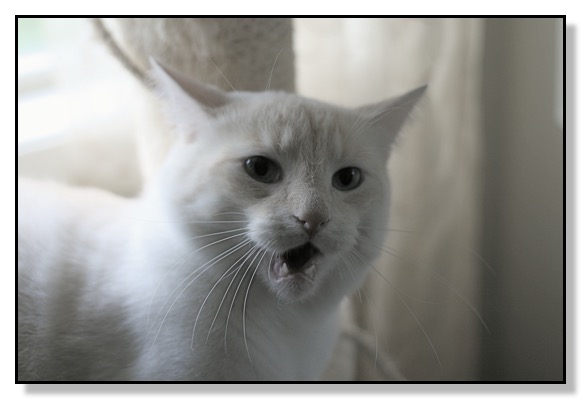 In Like a Lion
:
ISO 400, 50mm, f/2.2, 1/60
I am hoping the old weather saying "in like a lion, out like a lion" rings true. The first half of March has seen extreme cold. So if the saying is true then we hopeflly can expect nice pleasant weather. However,
checking things out on Wikipedia
this saying doesn't hold any water.
This is a picture of our Maverick. It's the closest image I have of a fericious lion. Although he probably shares more similarities to a lamb.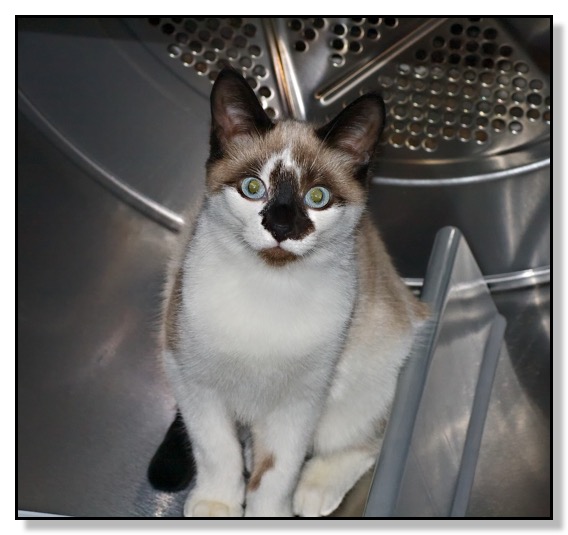 Trying to Stay Warm
:
ISO 1600, 90mm, f/8, 1/200
It is very cold again and because of this I am not getting outside as much to snap pictures.
Our cats are strictly the indoor type and even they are noticing the house is cooler than usual. Here our youngest cat (About 6-7 months old) has discovered that after you take the clothes out of the dryer it is a pretty comfortable place to sit. Either that or he really likes the smell of our fabric softener (Green Meadows).
Instead of the dreaded red eye I got some funky green eye. My wife urged me to come in a hurry to snap the picture and I did not have time to find and install the flash soft box. I also had to point the flash at the cat because if I pointed it upwards to bounce off the ceiling the light would not reach inside the dryer.
A couple of days later all three cats were in the dryer together but I was not able to get to the camera in time. I might have to wear my camera 24/7.