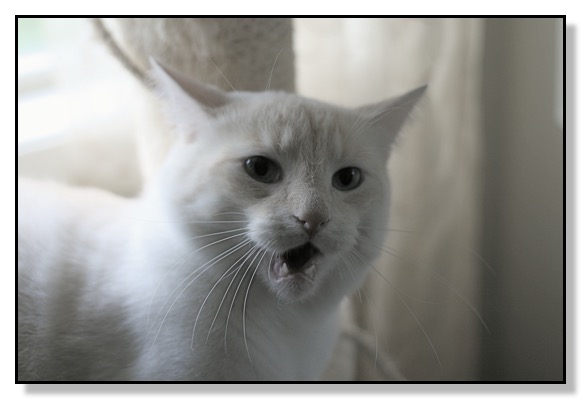 In Like a Lion
:
ISO 400, 50mm, f/2.2, 1/60
I am hoping the old weather saying "in like a lion, out like a lion" rings true. The first half of March has seen extreme cold. So if the saying is true then we hopeflly can expect nice pleasant weather. However,
checking things out on Wikipedia
this saying doesn't hold any water.
This is a picture of our Maverick. It's the closest image I have of a fericious lion. Although he probably shares more similarities to a lamb.
Bird Watching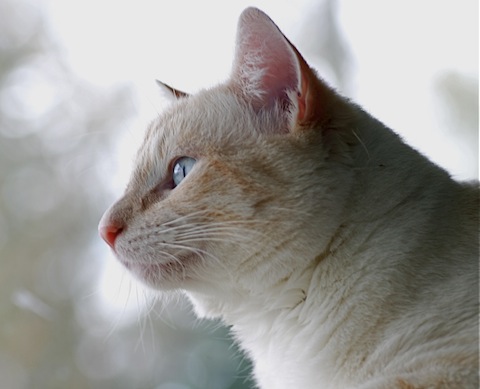 Okay, you got me this image isn't from my backyard. But it is an image about one of our three cats wanting to be in the backyard. We let them outside on warm days under extreme supervision.
This is a picture of our newest cat, Maverick. He is bird watching from the living room window!
I was practicing using my new flash (strobe) and bounce card for an upcoming wedding. My first wedding, so please wish me luck!