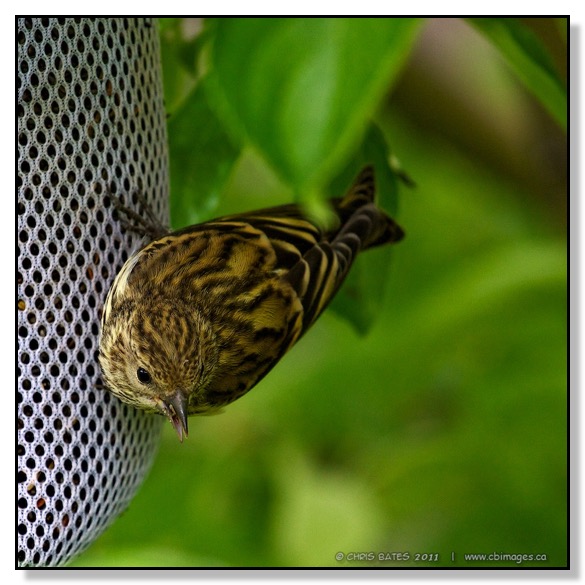 Pine Siskin:
ISO 800, 200mm, f/5.6, 1/125
I have placed Nyger seed feeder sacs in our crab apple tree in hopes of luring goldfinches. When I noticed these birds enjoying the seed I thought I finally attracted female goldfinches.
Turns out this is a Pine Siskin. They seem to be getting used to me as I was able to get quite close to them without scaring them off.