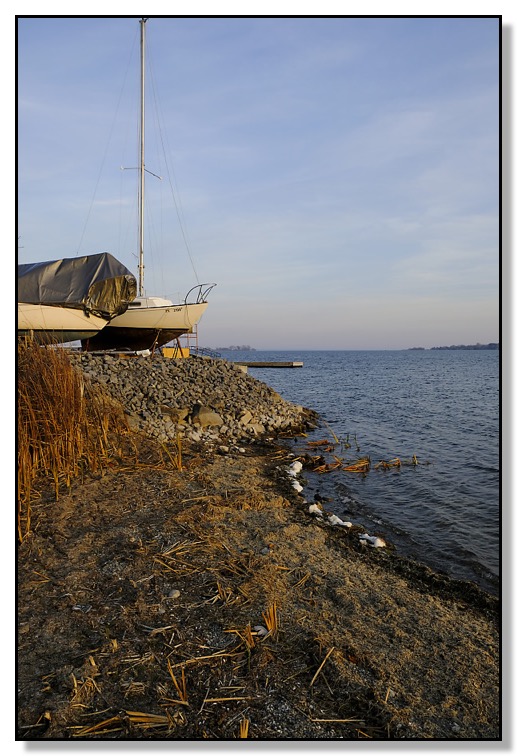 Gosport Sunset:
ISO 200, 18mm, f/5.6, 1/240

Well, I had my computer packed up for an extended period of time and have been unable to update this website.
This was taken last November in Gosport, Ontario as the sun was setting.
We have moved close to the banks of Lake Ontario. And now I have my computer up and running and should be posting more regularly.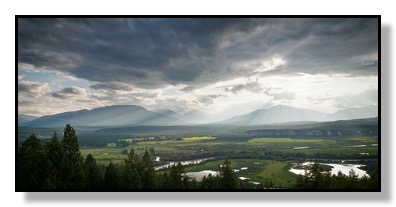 Sunset at Invermere
:
ISO 200, 11mm, f/5.6, 1/500

I took this at a roadside rest area between Radium and Invermere, British Columbia last summer. This is the area where you can usually spot the bighorn sheep eating along the roadside.
I was lucky to catch the break in the heavy cloud cover with the setting sun trying to breakthrough.
I took a lot of photos that evening and also took the time to soak in all the scenery.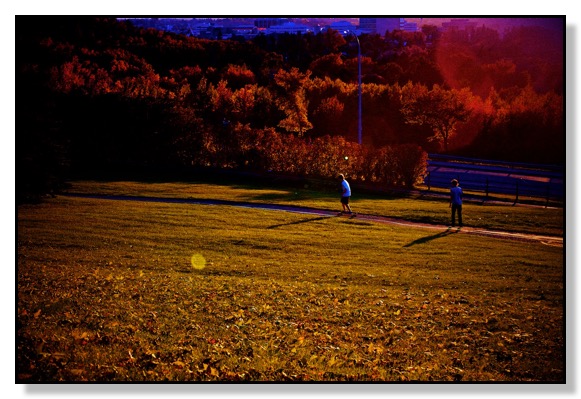 The Chase:
ISO 400, 44mm, f/6.7, 1/125
Another "Indian Summer" image from Michener Hill in Red Deer. Two kids playing on their longboards on the steep trails of Michener Hill.
I was aware of the lens flare when I was composing this shot. I was using a lens hood but wanted to portray the warmth of the setting sun on this beautiful fall evening. Just the week before people in Red Deer had broke out their winter jackets to beat the cold weather we were experiencing. This week people are back in shorts and t-shirts.