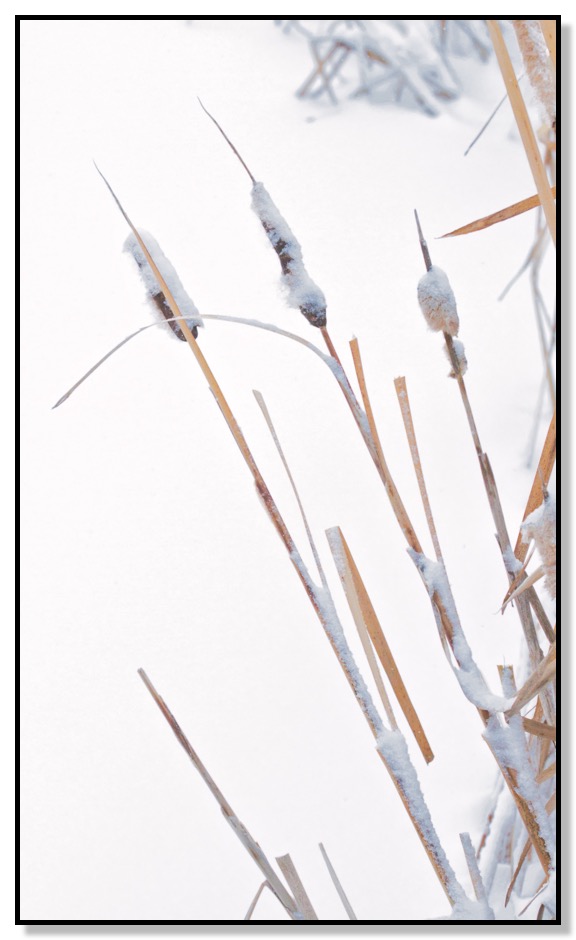 Snowy Cat Tails:
ISO 12800, 81mm, f/5.6, 1/4000
We are experiencing a very long cold snap here in the "Great White North."
We had an unusually warm January but February has given us a bit of a shock with an extended period of negative double digit temperatures (in degree Celsius.)
News agencies are calling it a "Polar Vortex" but I am just calling it a typical Canadian winter.
This picture of a local pond was taken early December 2018 when it was warm enough to take a walk without risk of losing your fingers or nose and a fresh coat of snow had fallen. These cat tails are also waiting for spring and the warmer weather it promises.