Female Red-Winged Blackbird, Airdrie, AB:
ISO 1600, 150mm, f/5.0, 1/3200
I took an early morning walk this morning hoping to catch the morning sun highlight the activity at a marsh down the street from our house.
The blackbirds were very active this morning. This female Red-Winged Blackbird was foraging for nesting materials. The male birds were standing guard and protecting their territory. A sure sign of spring!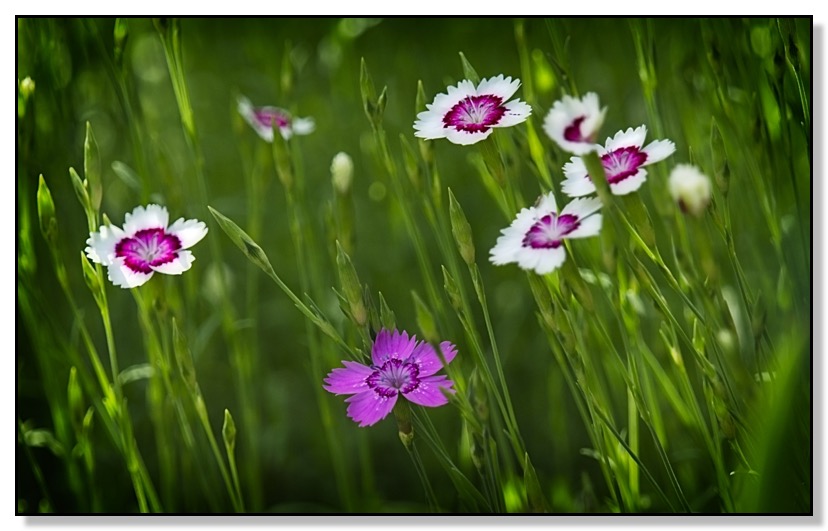 Genetic Mutation
:
ISO 400, 170mm, f/4.0, 1/640
These are small flowers in our backyard garden. The majority of them are white with a pink interior. The odd one is all pink. Makes you think of the the saying, "Be Different."
Nature is full of surprises and wonders.