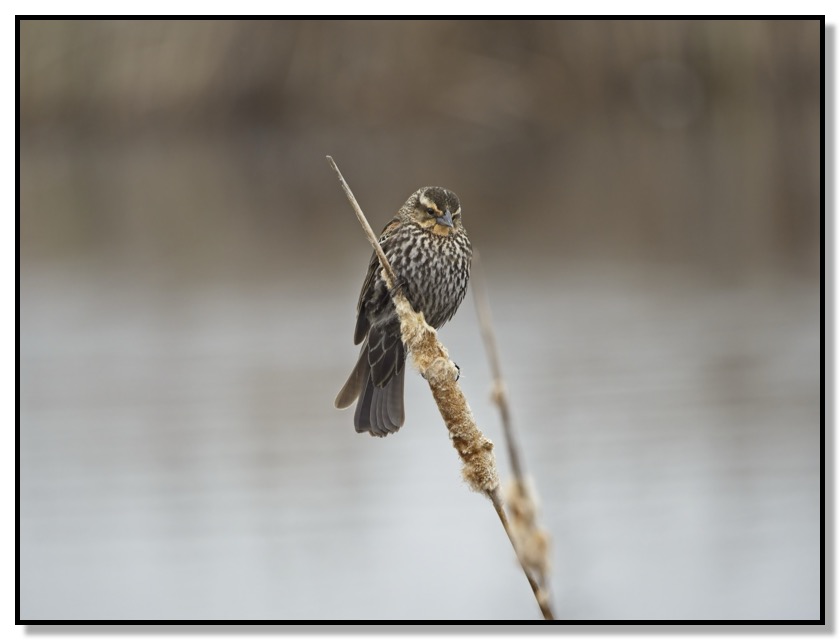 Female Red Winged Blackbird
:
ISO 500, 400mm, f/6.3, 1/500
It has been a long time since my last post. I realize that I need to take the time for this hobby of mine.
This was taken in the spring of the busy pond life at a local conservation area in the Quinte region. This mom was keeping a close eye her juvenile forage for food.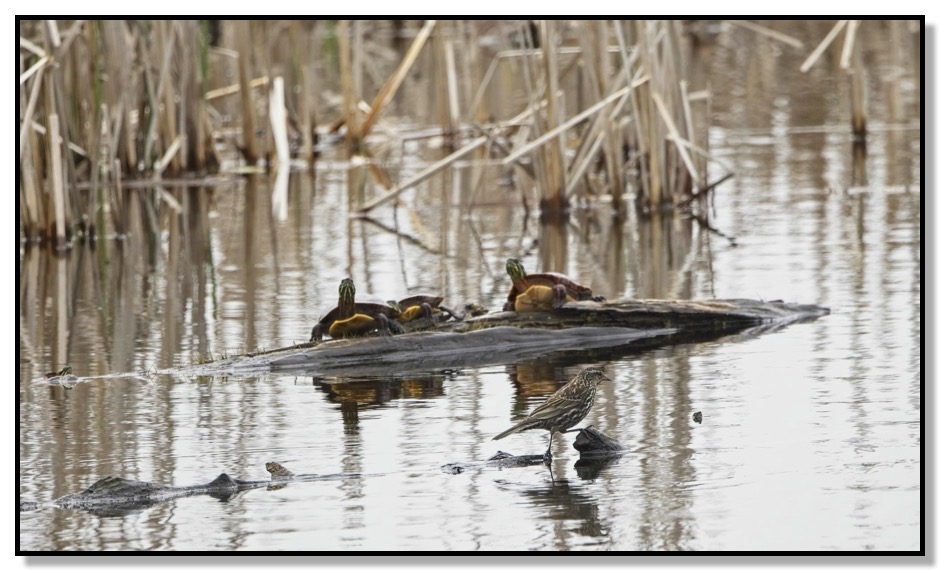 Female Red-Winged Blackbird entertaining Eastern Painted Turtles
:
ISO 500, 368mm, f/6.3, 1/1000
This picture was taken the same day that I took the Geese Family photo below.
The turtles seem to be watching this bird rather intently.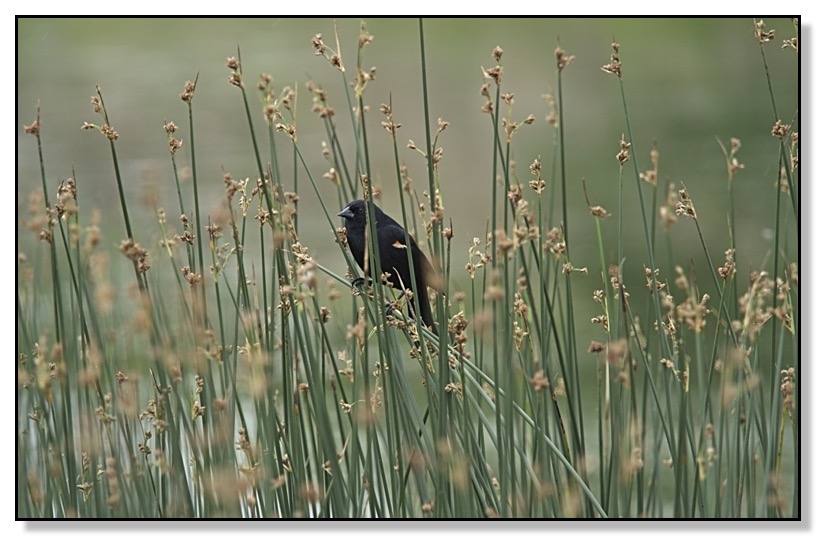 Red Wing Blackbird
:
ISO 320, 210mm, f/4.0, 1/320
Spotted this Male Red Winged Blackbird at Elizabeth Hall Wetland Nature Reserve in Lethbridge, Alberta pretty easily as he was trying to catch my attention as I moved closer to the marsh.
He must have been protecting a nest nearby because he was causing a loud distraction.
A couple of females were also flying around. They were probably busy gathering food for their young.